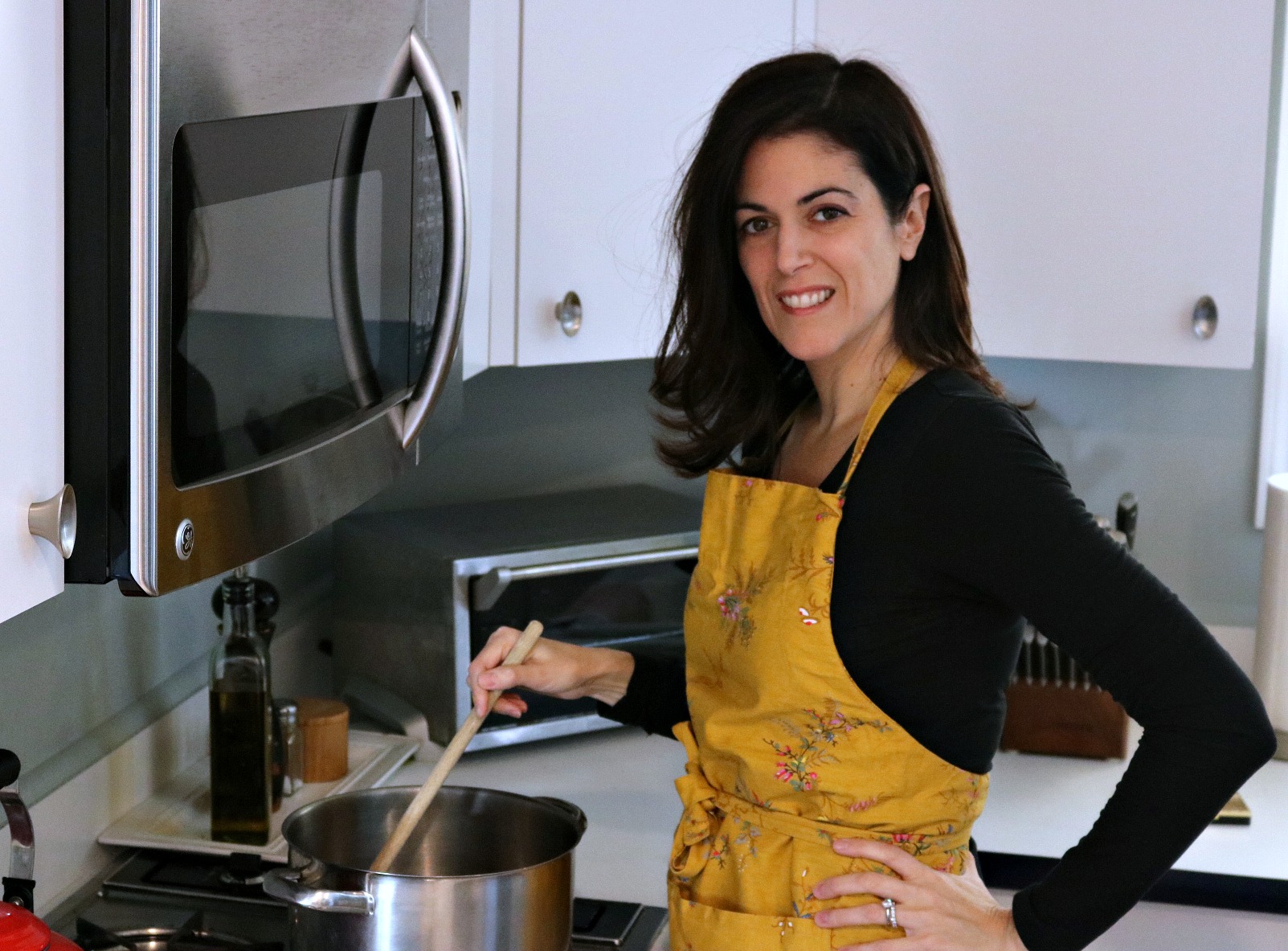 About Mangia Michelle
Mangia, Mangia!
---
I am Michelle, the creator, writer, photographer and taste-tester for Mangia Michelle.  I am not a trained chef, cook or baker.  My days are spent teaching middle school.  I am also a full-time mommy (to Emme and Joey) and wife, and a lover of Italian food, wine and culture.  My earliest culinary training consists of hanging around my Pop Pop's kitchen when I was a little girl.  I spent a lot of time observing and tasting his recipes.  I was always first in line with a large piece of bread to dunk in his sunday sauce, and I always made sure that I got the first taste of meatballs and braciole. No one really had a chance against me anyway 😉  As I got older, I started to watch countless hours of cooking shows. And when I say countless hours, I mean COUNTLESS hours. This was all pre-kids, of course.  My social life was a bit dull, but I learned a lot, cooked a lot and ate a lot.  Now I want to share the fruits of my labor, and my dull social life, with you. 
In my blog you will find a lot of recipes that were inspired from  from my Grandfather, trips to Italy, and other beautiful parts of Europe, as well as my own original recipes. I am always thinking of new things to make in the kitchen and my hope is to share them with you.
Please feel free to send me a message with any questions, comments or suggestions.
I hope you enjoy reading my blog and trying out my recipes.
Mangia!