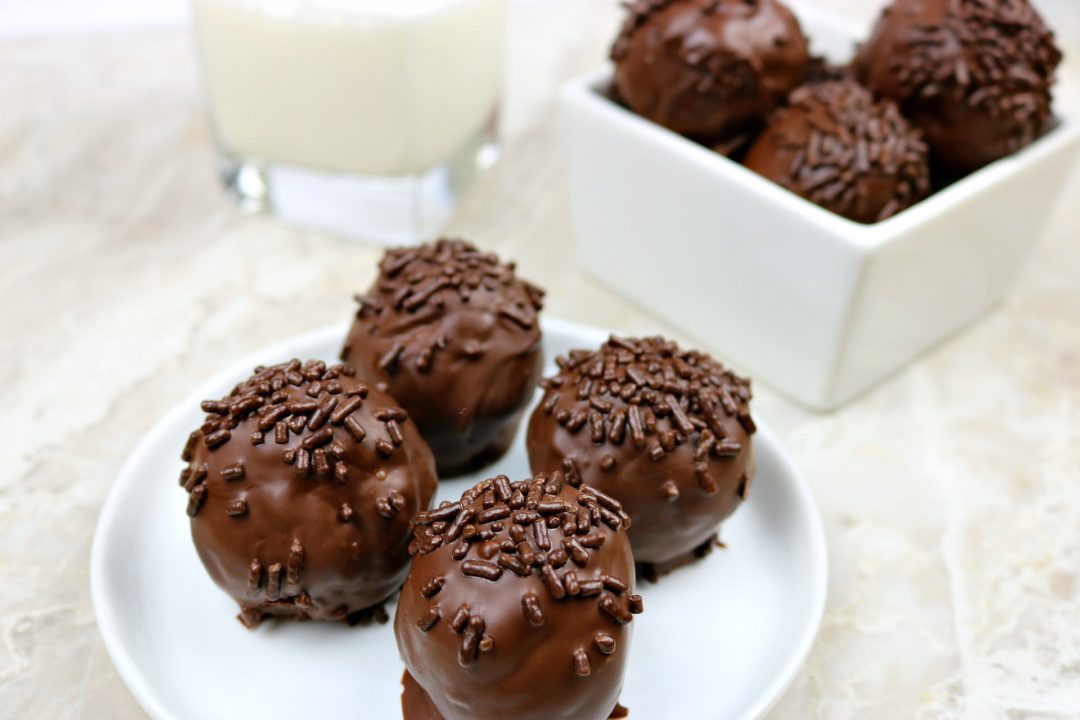 Move over Oreo balls, Brownie Bombs (a/k/a brownie balls) have come to town.  My recipe for brownie bombs are easy to make. This recipe calls for prepared boxed brownies.  Don't try to doctor them up (like in my doctored up boxed brownies).  This will make them too fudgey and it will get pretty messy when you add the chocolate frosting.  Yes. There is chocolate frosting.
Brownie bombs have only a few simple ingredients.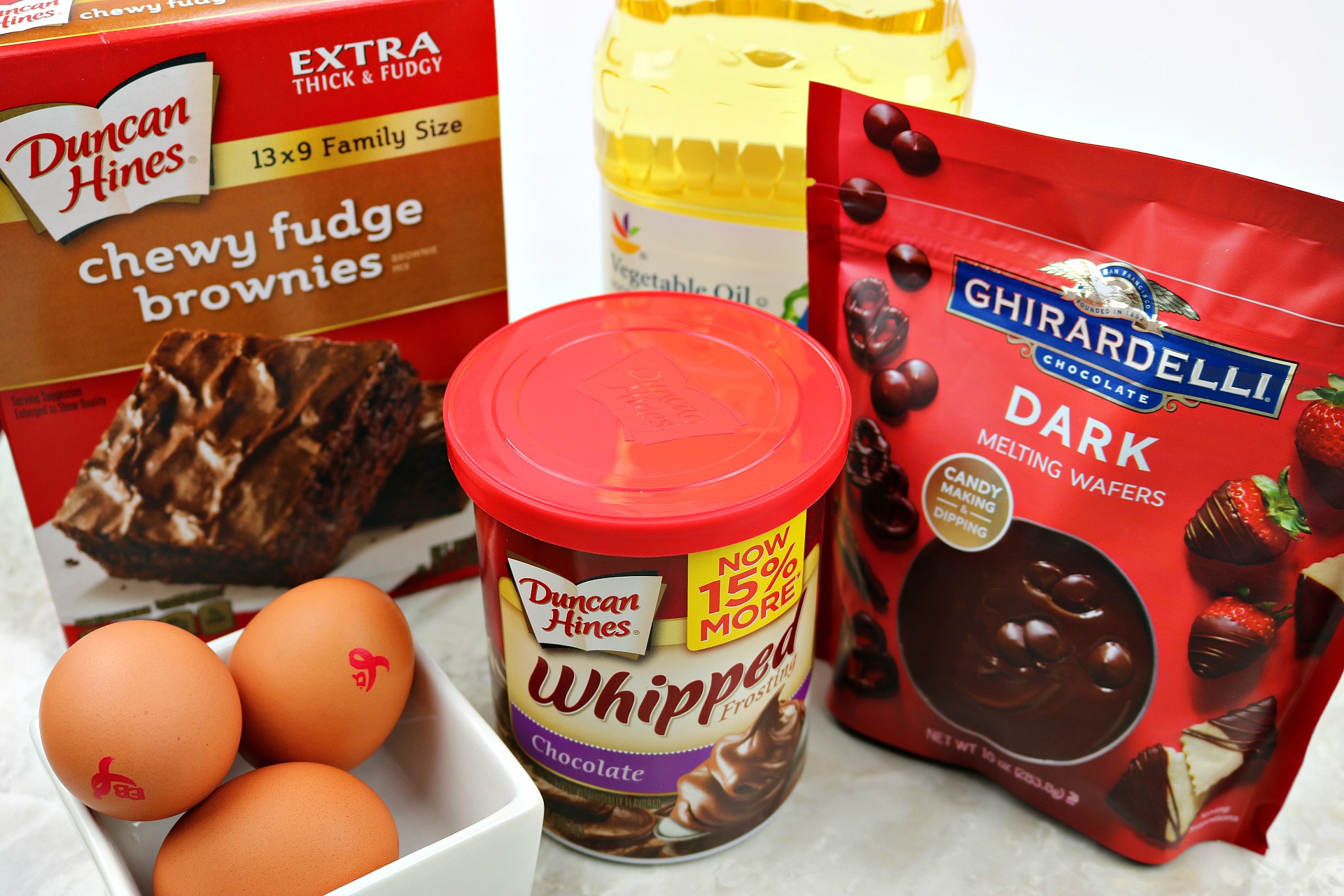 These brownie balls make the best addition to your holiday cookie platter.  Make them for your kid's teachers, co-workers, or anyone that loves chocolate (which is everyone).  They will become an instant hit (as will you).  Big shout out to my friend Allison at Mother, Teacher, Dreamer for featuring these bad boys in one of her latest posts. Hop on over and check out her post on Tips to Get Through the Holidays.  She has amazing tips for making the holiday season less stressful.  As a personal friend of mine, she always has the most amazing strategies for simplifying things and taking out the stress factor.
I digress, back to Brownie Bombs.  Think of this as just a base recipe.  You can use whatever toppings you want.  You can put Christmas themed sprinkles on top, a white chocolate coating instead of the dark chocolate that you see in the picture, add chopped nuts or even put something in the center.  A small piece of caramel or an almond would be delicious.
 Ok, so lets get down to business.  How do you make brownie bombs? I will show you how in 5 simple steps. Hang on folks.
Step 1: Make the brownies.
For all of my brownie recipes, I always use Duncan Hines Chewy Fudge Brownie Mix.  Make the brownies according to the directions on the box.  I use the "cake like" option, which calls for three eggs instead of two.  Pour the prepared batter into a 9×9 greased brownie pan
. I grease my pans with butter.  Because butter makes it better y'all.  Bake according to the directions on the box.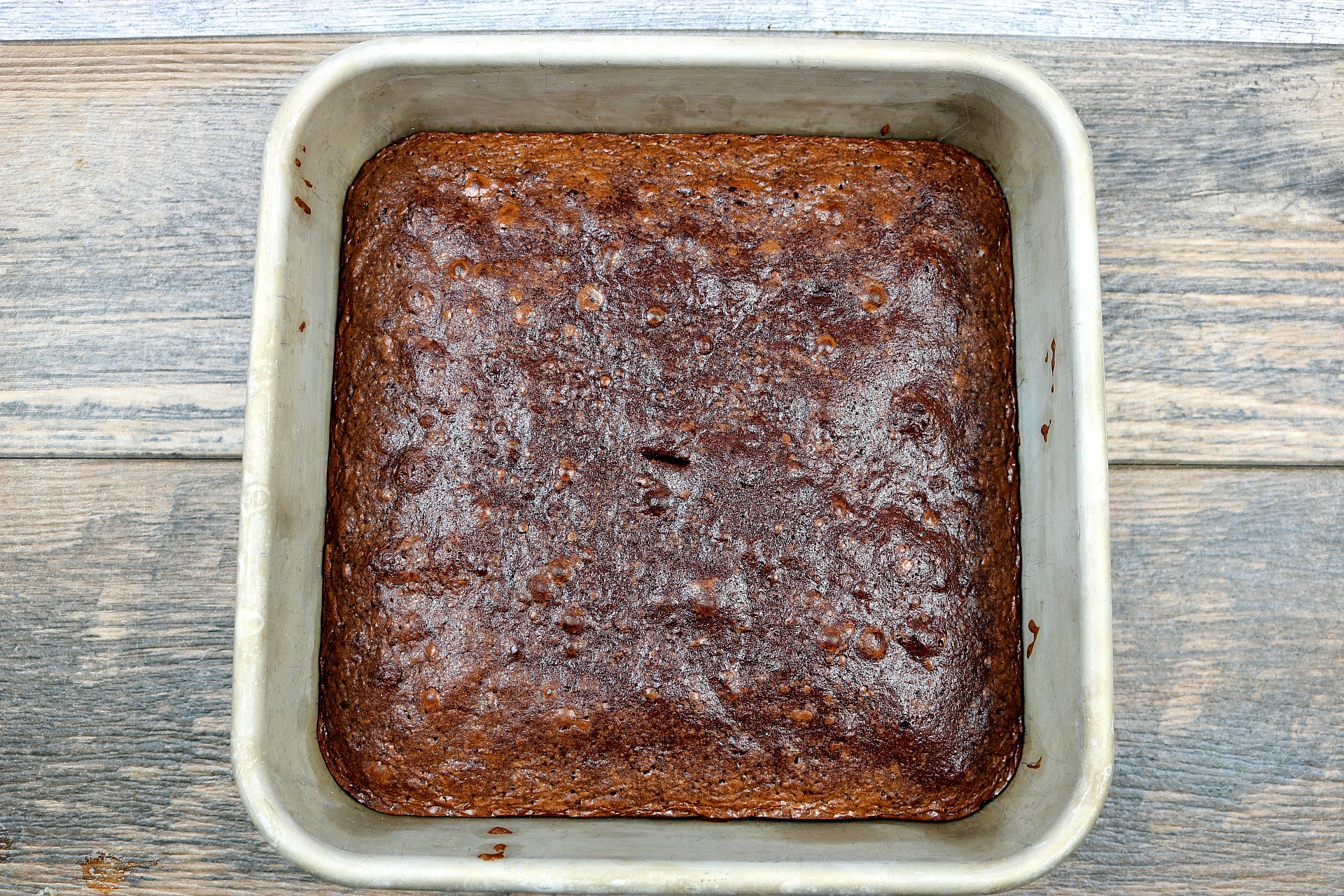 Step 2: Break up the brownies
Use a fork and break up the brownies (see pic below).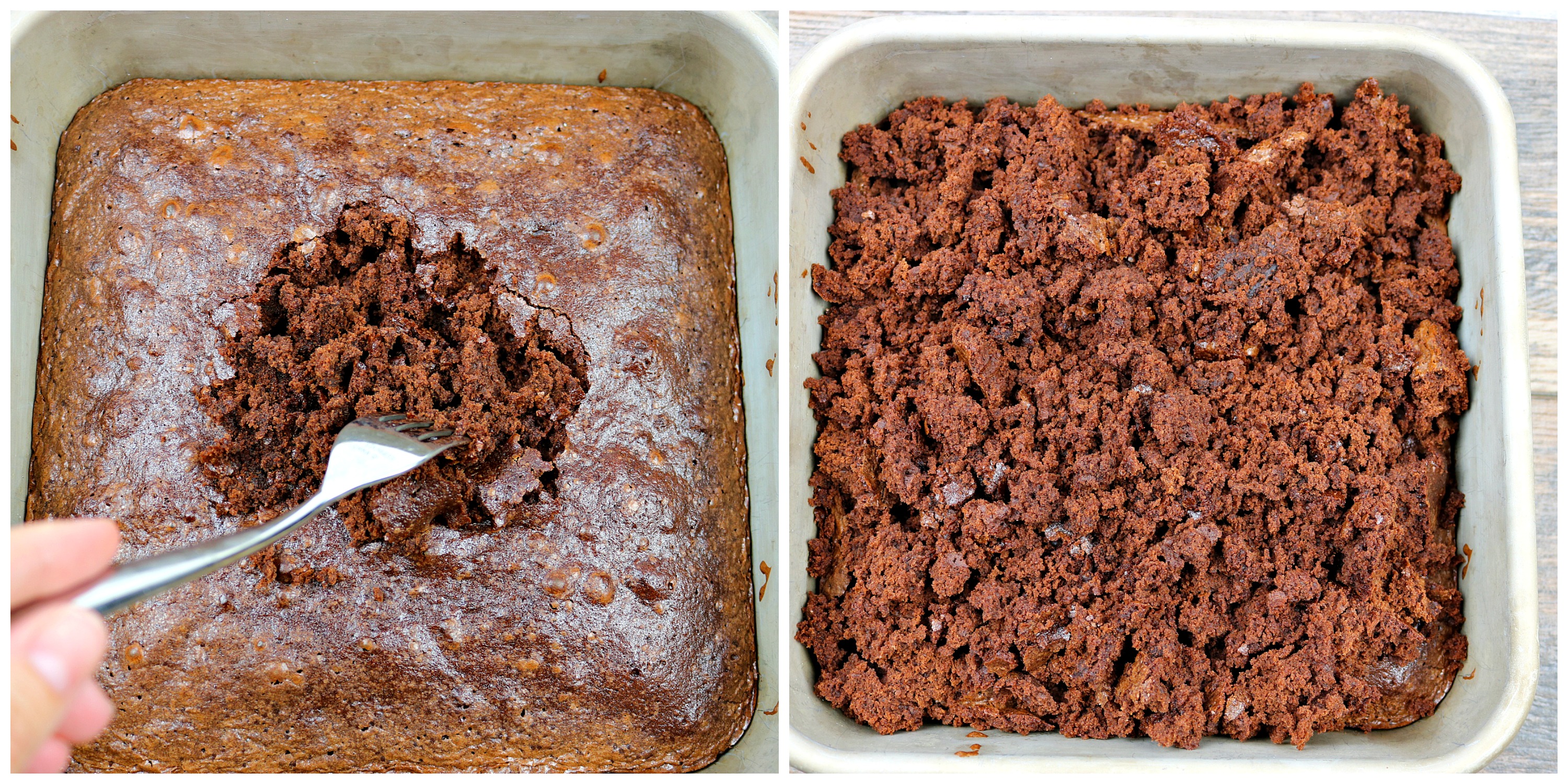 Step 3: Add chocolate frosting
Add the chocolate frosting to the crushed brownies and mix until combined.  I use Duncan Hines Whipped Chocolate Frosting.


Step 4: Form into balls and put in the freezer for 10 minutes.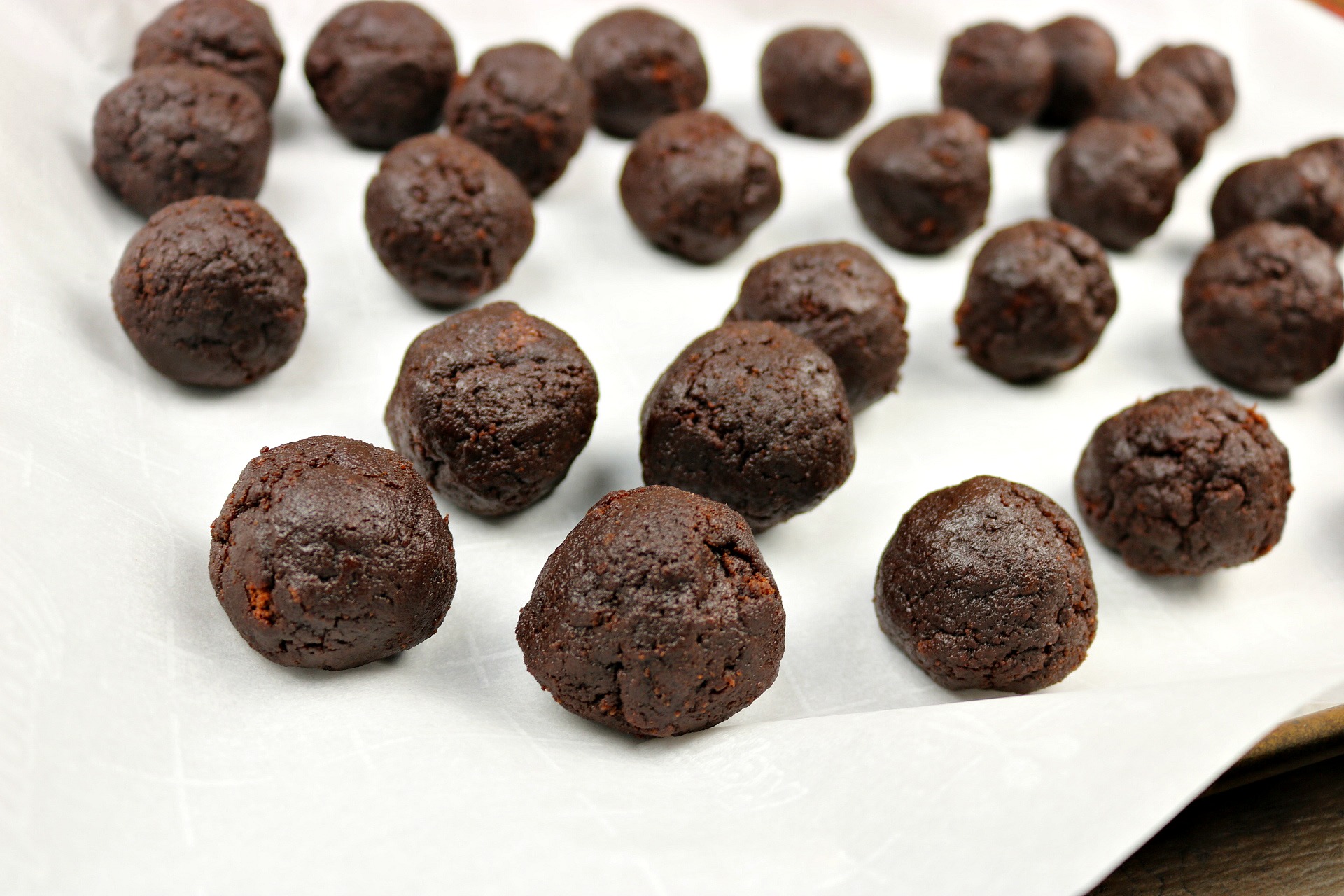 Step 5: Dip in melted chocolate and decorate!
Melt the chocolate wafers in a small microwave safe bowl.  Drop the balls in (one at a time) and use a fork to toss them around until coated.  Carefully lift with the fork, and tap the fork against the bowl to let any excess chocolate drip back into the bowl.  Place on a wax paper or parchment paper lined baking sheet
. For the chocolate, I use Ghirardelli Chocolate Melting Wafers.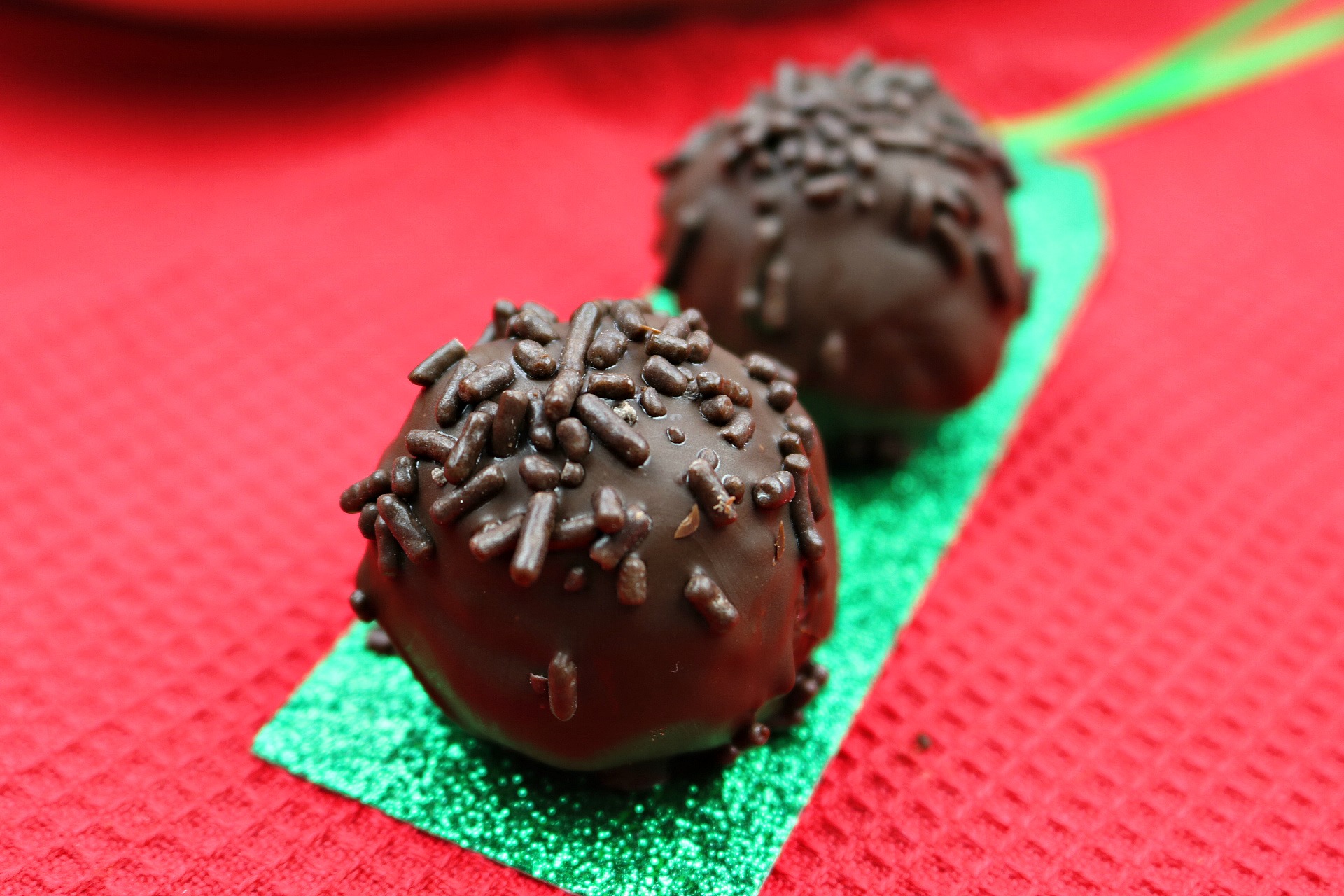 The moment that you bite into one, you will fall in love.  This small little chocolate treasure will sweep you off of your feet.  It is delicious, moist and addicting! #nailedit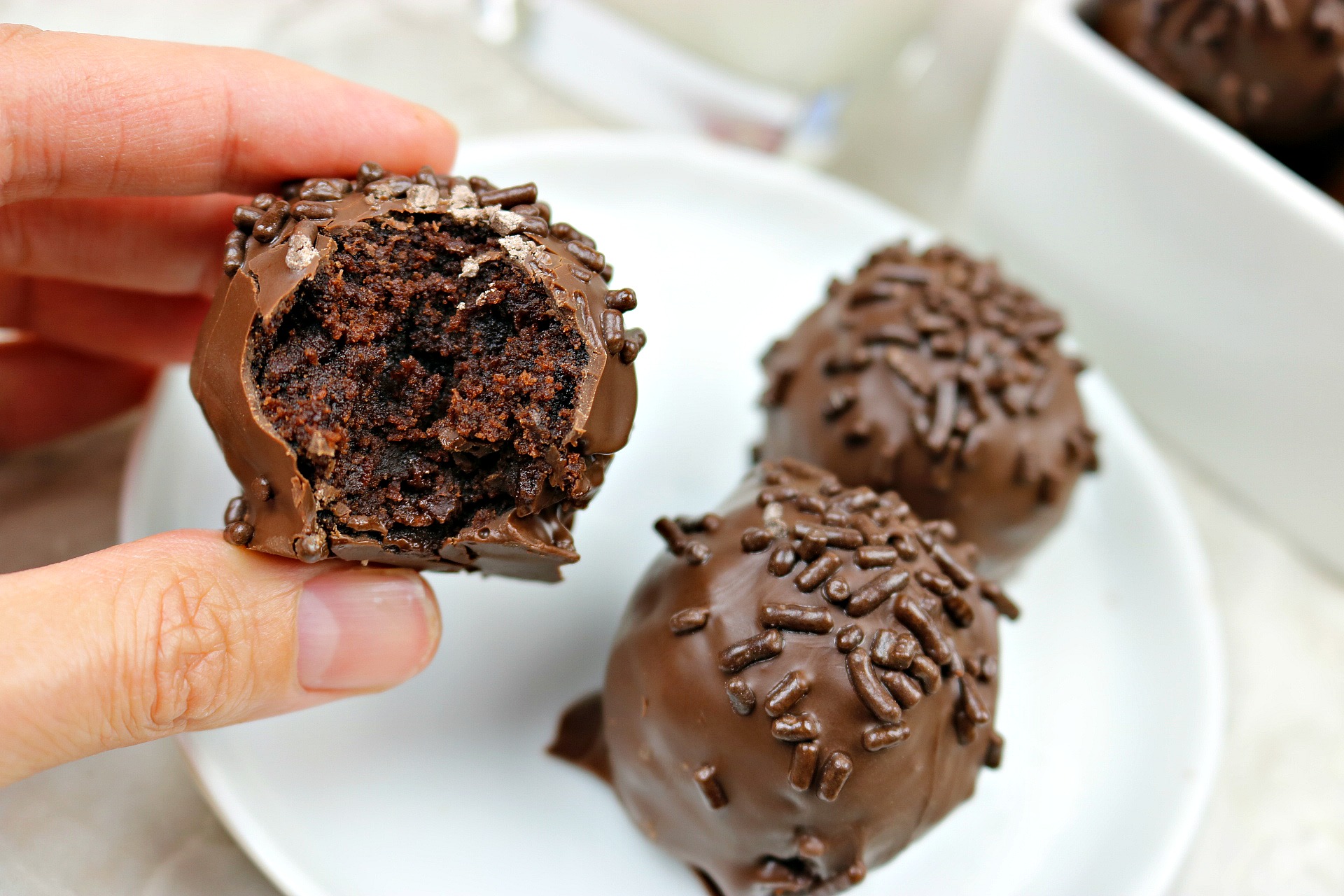 Brownie bombs (a/k/a brownie balls) are easy, and fool proof! Just follow the directions below.  There is nothing to it.  This will gain you instant rock star status.  Best baker ever. Best gift ever. It is all you my love. Now go and make those brownie bombs.
Let me know if you variation on this! Drop me a comment below on how they came out and what you did to make them even more delicious!
Ingredients
1 box Duncan Hines chewy fudge brownies
1 can chocolate frosting
3 eggs
1/2 cup vegetable oil
1 bag Ghirardelli dark chocolate melting wafers
Sprinkles
Instructions
Prepare the brownies according to the box.
Use a fork to crush the brownies and put in a large mixing bowl.
Add one can of chocolate frosting. Mix until combined.
Form into small balls.
Place on a sheet pan lined with wax paper.
Freeze for 10 minutes.
Melt the chocolate melting wafers in a small bowl according to the directions on the bag.
Use a fork and dip the balls in the chocolate until completely coated. Place on the sheet pan lined with wax paper and decorate with sprinkles.
Place in the refrigerator until the chocolate is completely hardened (about 10-15 minutes).
https://www.mangiamichelle.com/brownie-bombs/
. . .