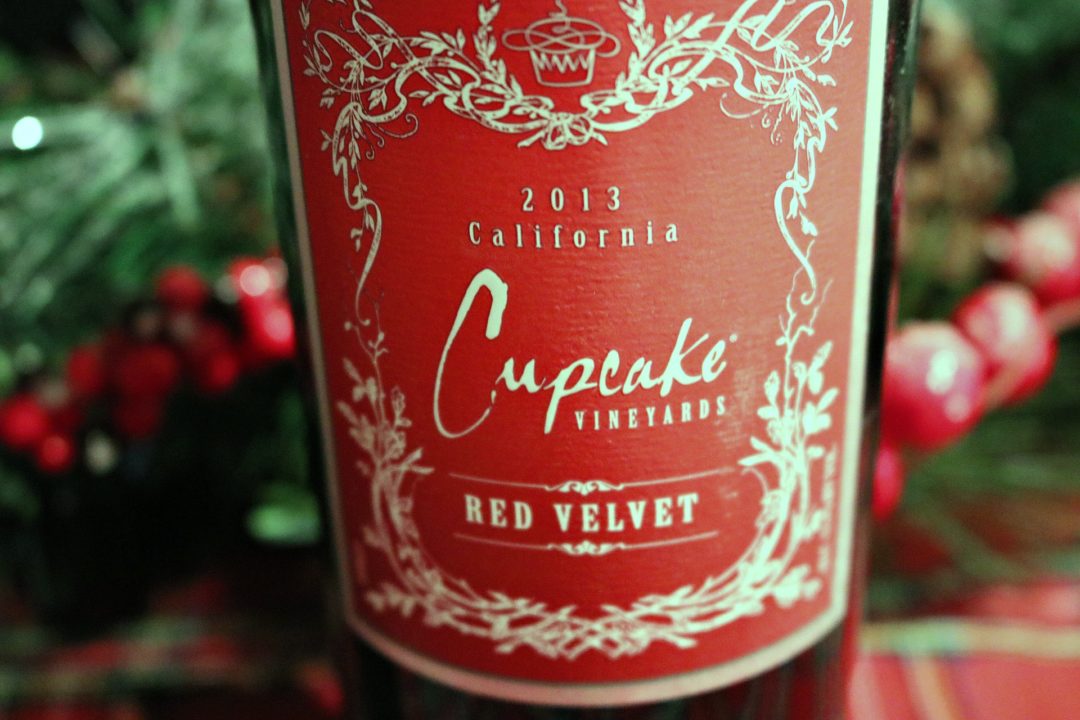 DISCLAIMER: I AM NOT A SOMMELIER.  MY KNOWLEDGE OF WINE COMES FROM DRINKING A LOT OF IT WITH FRIENDS AND FAMILY.  THAT'S ABOUT IT.  SO TAKE IT WITH A GRAIN OF SALT.  I ONLY PUBLISH WINES THAT I REALLY LOVE AND WOULD RECOMMEND TO PEOPLE.
Ohhhhh this wine is so so good! My husband and I just love this wine.  Best. Wine. Ever.  This is the type of wine that you can drink all night long.  Nibble on some cheese, have a piece of soppressata, take a sip of wine, have some gruyere fondue (ooooh I should make that…future post), repeat process.
Tasting notes: Red Velvet has chocolate and blackberry jam flavors and it has a full body.  My favorite part of it is the creamy texture and soft finish.  This is a very easy wine to drink.
Mood: Well, let me say this…this wine makes me oh so happy.  It is so easy to drink.  It puts me in a happy mood.
This wine makes me feel like: A classy, stylish lady. I am dining at a chic bistro on a quaint side street in Paris (how badly I want to go back there). I am slurping down a delicious bowl of French onion soup (which I had everyday when I was there).  The kind where the gruyere is crisped to the sides of the bowl…that is the best. And back to reality now where I am cleaning sticky toddler hands and getting a Sponge Bob pop from the freezer…sigh (but I love that more than Paris ;)).
Superstar profile: Adele.  I don't know if she is a wine drinker, but if she is, she definitely drinks this wine.
This wine reminds me of: Christmas.  It is cheerful, not aggressive at all, and very comforting. And I want to have it all year long.  Kind of like Christmas.
This wine makes me want to: Go shopping on the Champs-Elysee and then stop at a hole in the wall Parisian bar for a glass of Red Velvet (I am really on a Paris kick right now).
Food pairing: sharp Vermont cheddar and spicy charcuterie, gorgonzola and caramelized onion tartlets, a juicy burger with barbeque sauce, cheddar and caramelized onions….yum!  Or, just drink it in front of a romantic comedy (The Holiday is my favorite) and the fireplace.
. . .