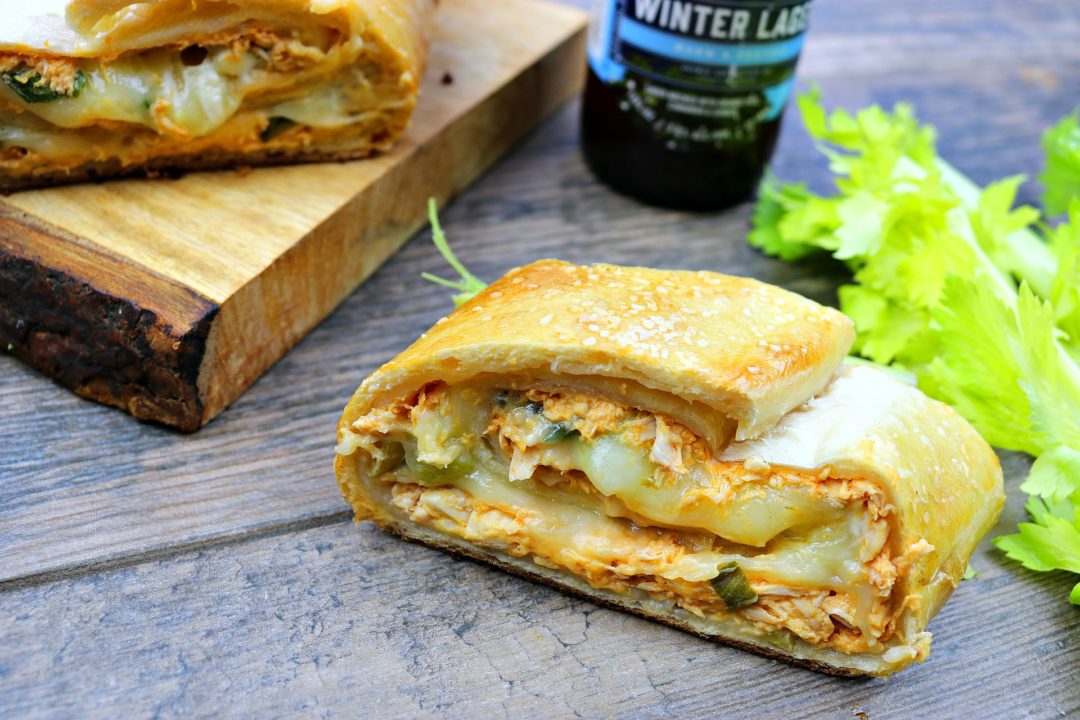 It is no secret that I love buffalo chicken.  What is not to love? The spicy chicken dipped in the cool blue cheese dressing, with a side of crisp celery to give you a nice, cool crunch.  It is absolutely perfect.  I decided to kick it up a notch, by making a buffalo chicken stromboli.  You heard me right.  Buffalo. Chicken. Stromboli.  You take a store-bought rotisserie chicken, shred it up with some hot sauce and cream cheese, spread it on pizza dough, and layer with chopped scallions, celery, crumbled blue cheese and shredded monterey jack.  Roll it up, pop it in oven and bake.
Buffalo Chicken Stromboli is a fast and easy appetizer that is perfect for game day.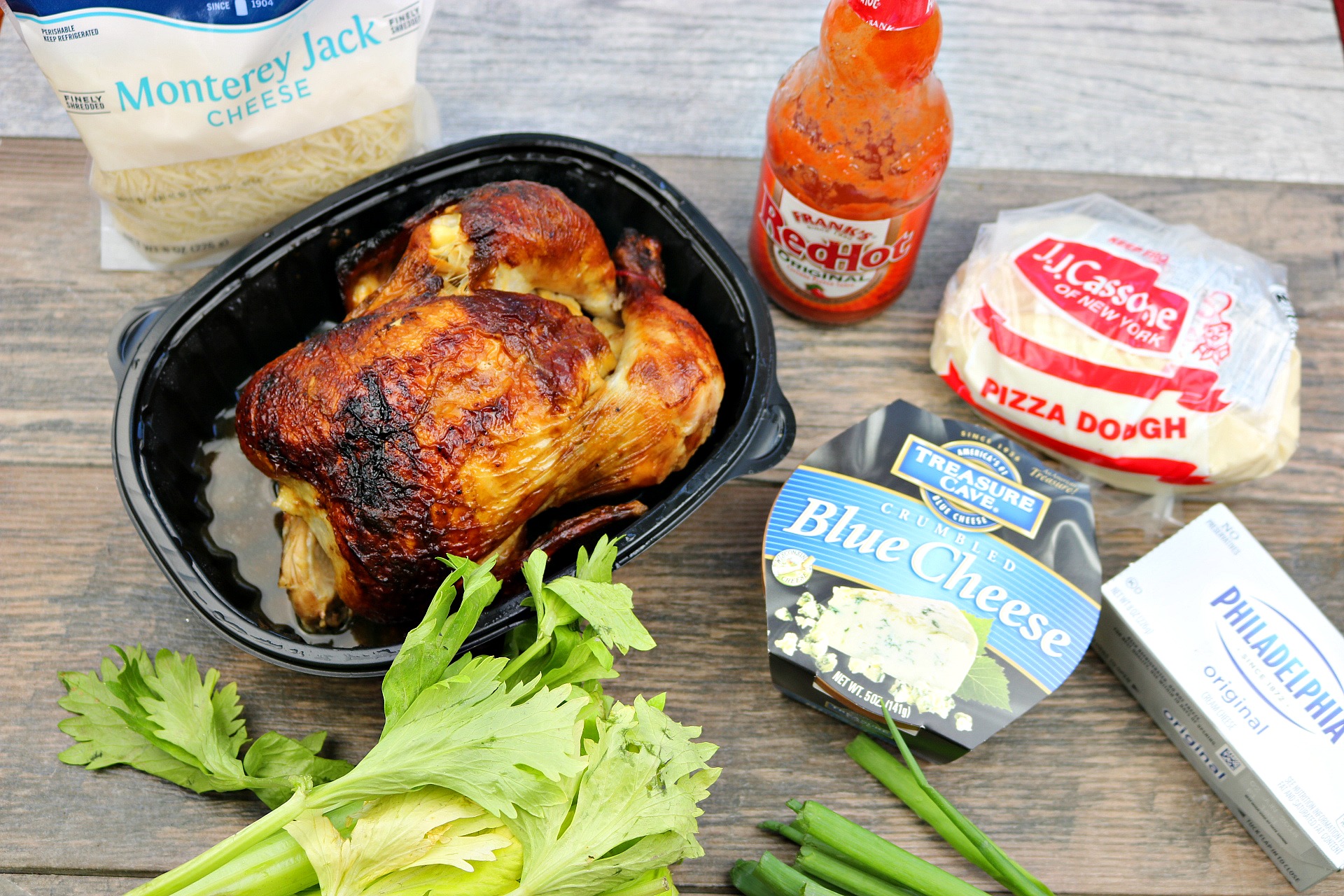 The best part about this recipe, is that it is fast and easy to make.  Follow the simple directions below and you will have this baby out of the oven and on the table in no time.
Step 1: Shred the chicken and add the hot sauce and cream cheese.

Step 2: Spread the chicken mixture on to rolled out pizza dough.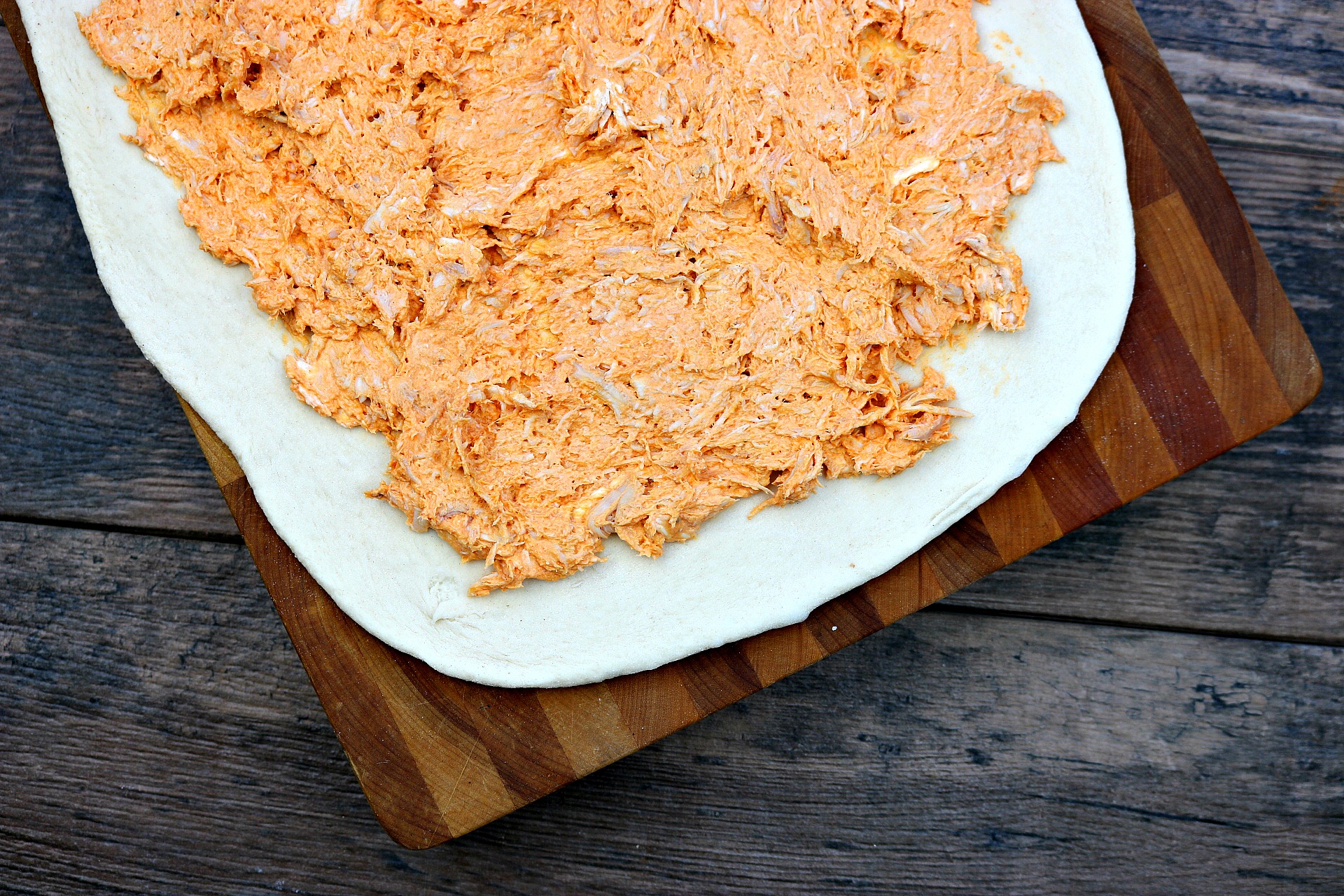 Step 3: Sprinkle on the toppins'!
Step 4: Roll into a log, brush with egg wash and sprinkle with salt.

Step 5: Bake at 350 degrees for 25-30 minutes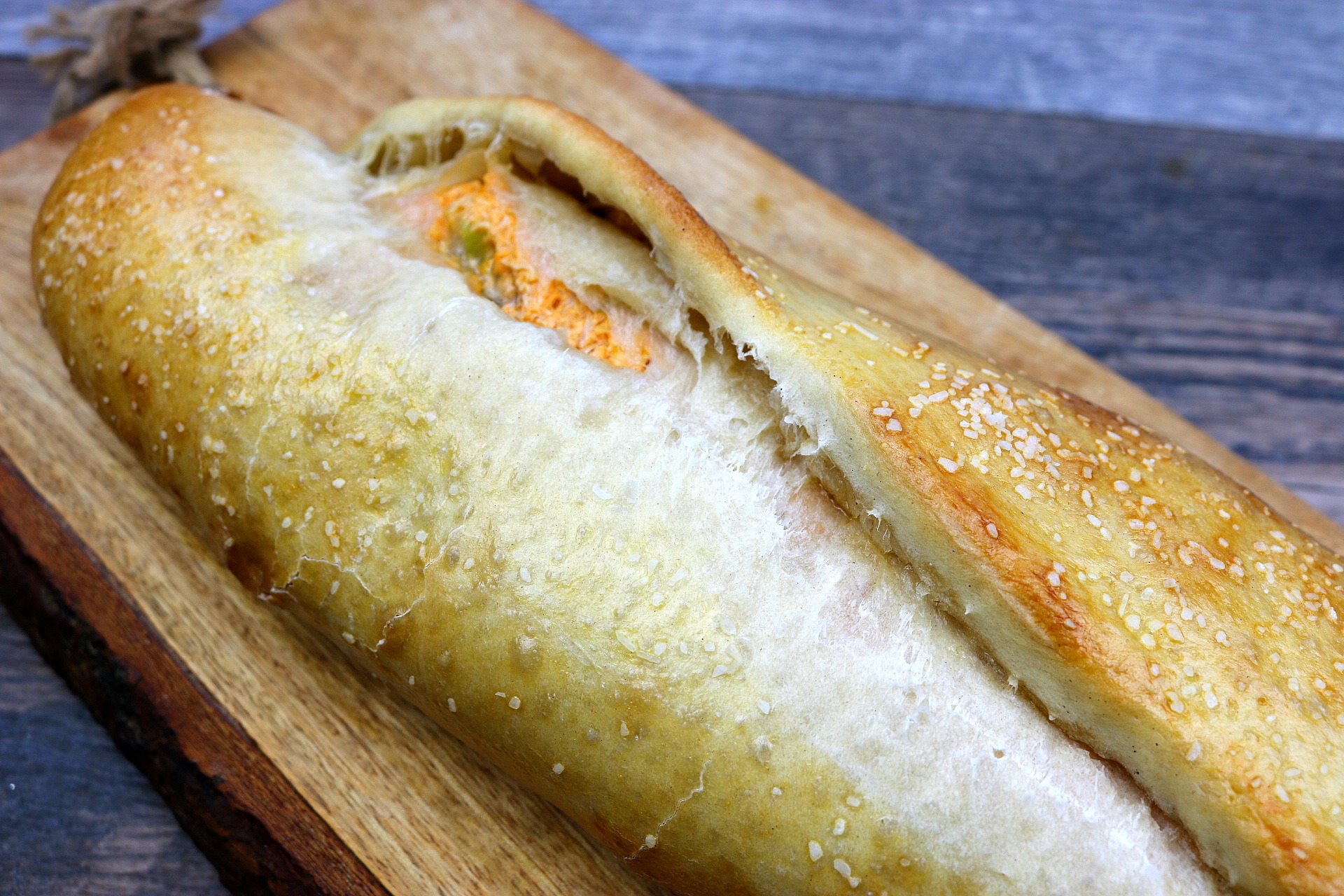 And that is it my friends.  All you have to do now, is slice it, and grab your favorite cerveza.  If you feel the need for that creamy, blue cheesy heaven, then by all means, dunk this baby into some blue cheese dressing. I am guilty. There isn't anything wrong with some extra blue cheese dressing for dipping.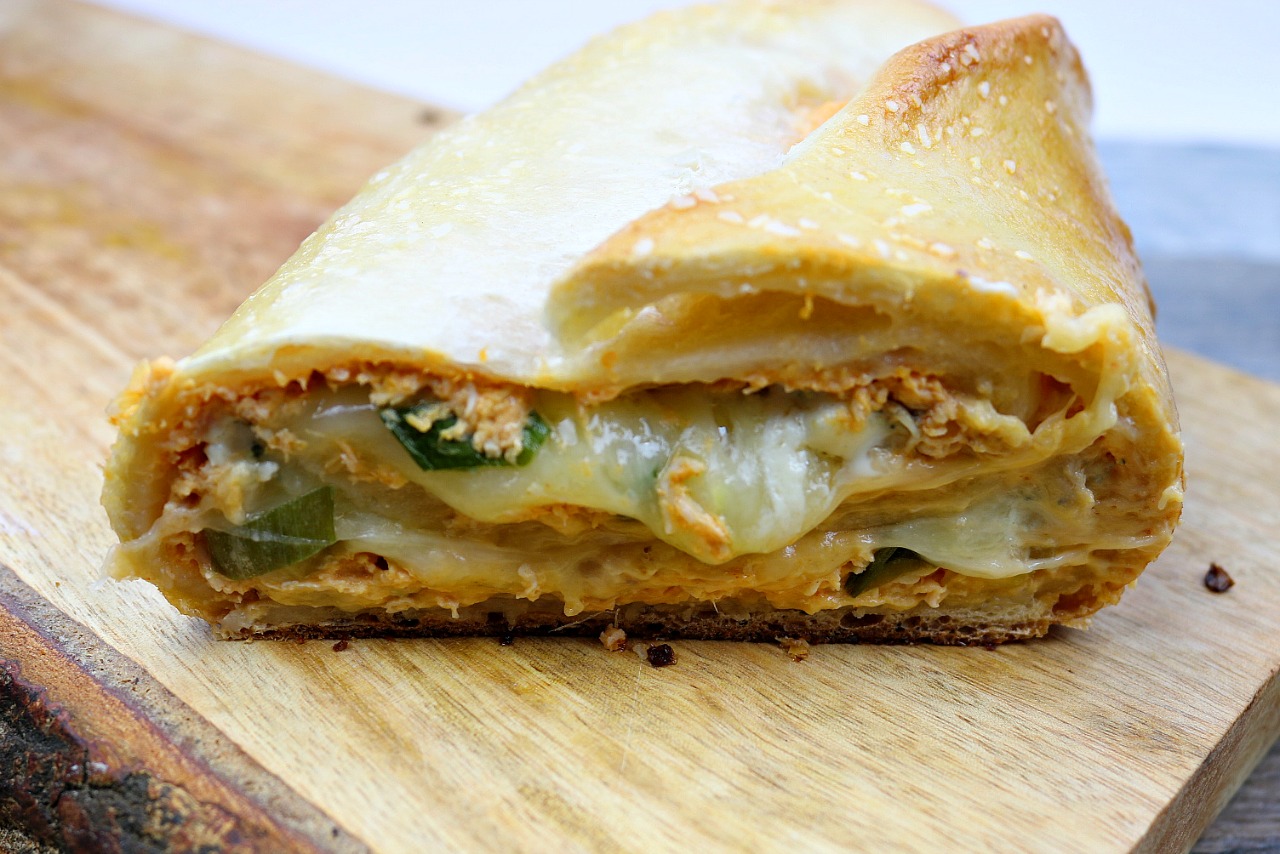 I hope you enjoy this as much as I do!
Mangia!
Buffalo Chicken Stromboli
Ingredients
1 store bought rotisserie chicken
Store bought pizza dough
1/4 cup hot sauce
3 ounces cream cheese
1/4 cup chopped scallions
1/4 cup chopped celery (small dice)
1/4 cup crumbled gorgonzola cheese
6 ounces shredded Monterey Jack cheese
1 egg (for egg wash)
Kosher salt
Instructions
Shred the breast meat from the rotisserie chicken.
In a bowl, combine shredded chicken, cream cheese and hot sauce.
Roll out the pizza dough on a floured surface.
Spread the chicken mixture onto the pizza dough, leaving a 1 inch border.
Sprinkle on the chopped scallions and celery.
Top with the crumbled Gorgonzola and Monterey Jack cheese.
Carefully, roll into a log.
Transfer to a lightly oiled baking sheet.
Press the seams with a fork.
Brush the top with egg wash and sprinkle with salt.
Bake at 350 degrees for about 25-30 minutes, or until the top is lightly brown.
https://www.mangiamichelle.com/buffalo-chicken-stromboli/
. . .