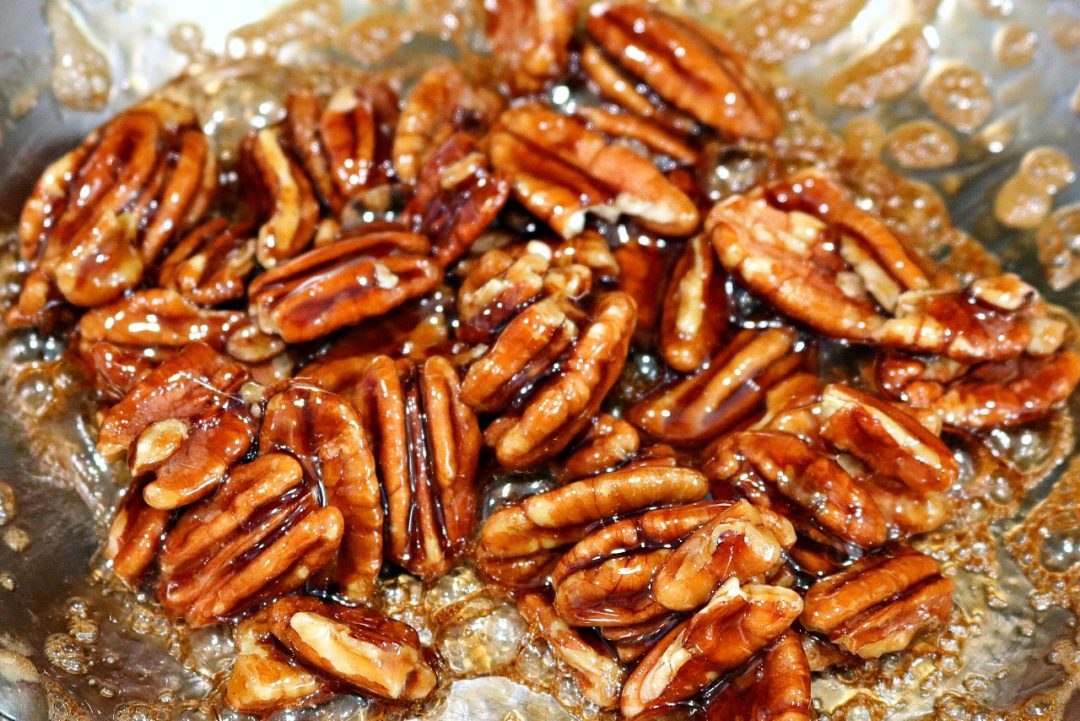 It's almost pecan season my friends.  Actually, I totally just made that up.  I am quite certain that there is no such thing as pecan season.  However, there is an apple season, and that is almost here.  And once apple season starts, then the next thing you know its pumpkins and Thanksgiving and bam, Christmas.  Anyhow, we are getting closer to the time of year when warm candied nuts are a thing.  One of my favorites, candied pecans.  And I have a 5 minute recipe that will knock your socks off.  This easy candied pecans recipe will quickly become one of your favorites.  You can sprinkle them on salad, or just eat them as a snack. However you choose to eat them, you won't be able to get enough.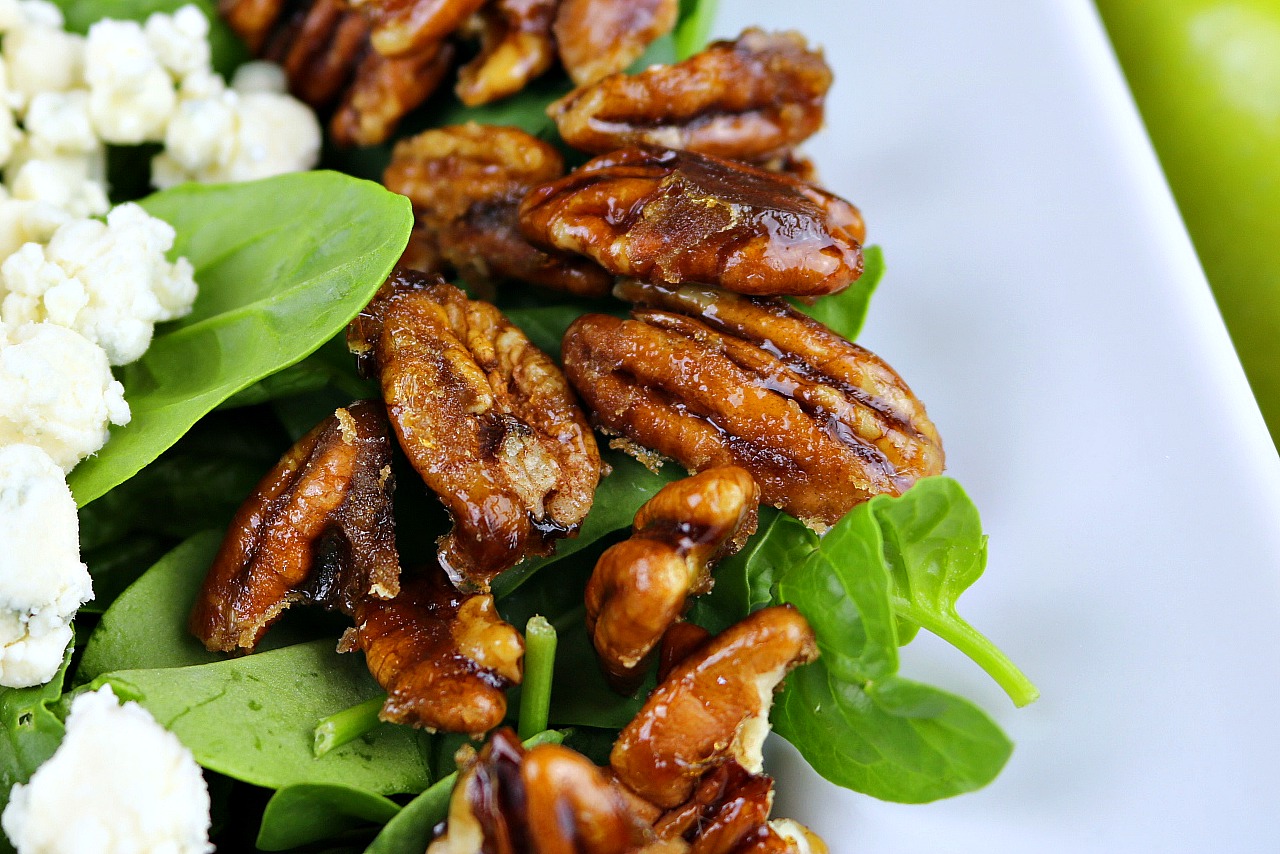 This recipe for candied pecans has 3 simple steps
STEP 1: Add brown sugar, salt and water to a small saute pan over medium low heat.  Stir until the sugar dissolves and begins to bubble.  This will only take about 3 minutes, so do not walk away from the stove.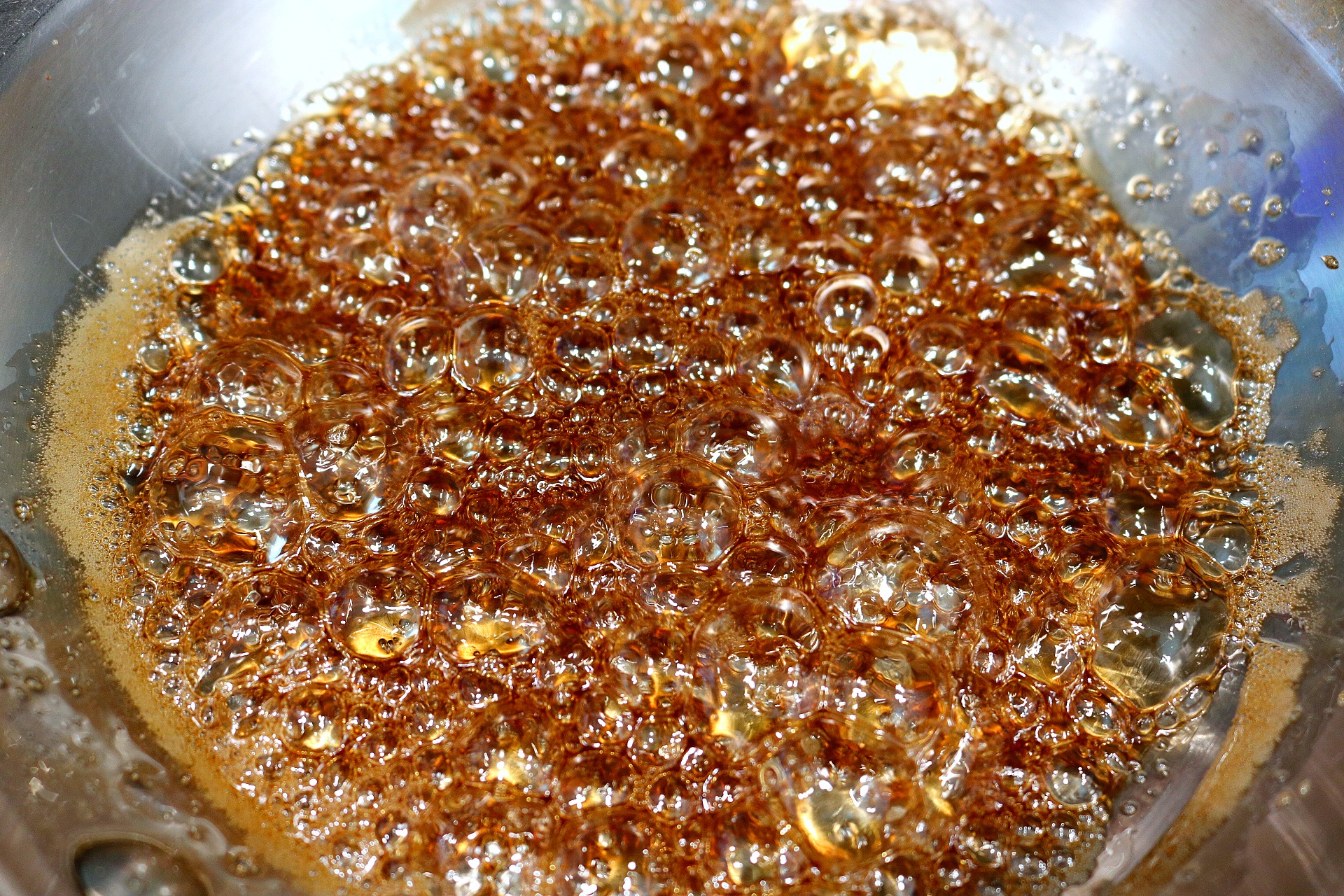 STEP 2: Add the pecans to the bubbling mixture.  Toss around until all of the pecans are coated.  This will take about 2 minutes.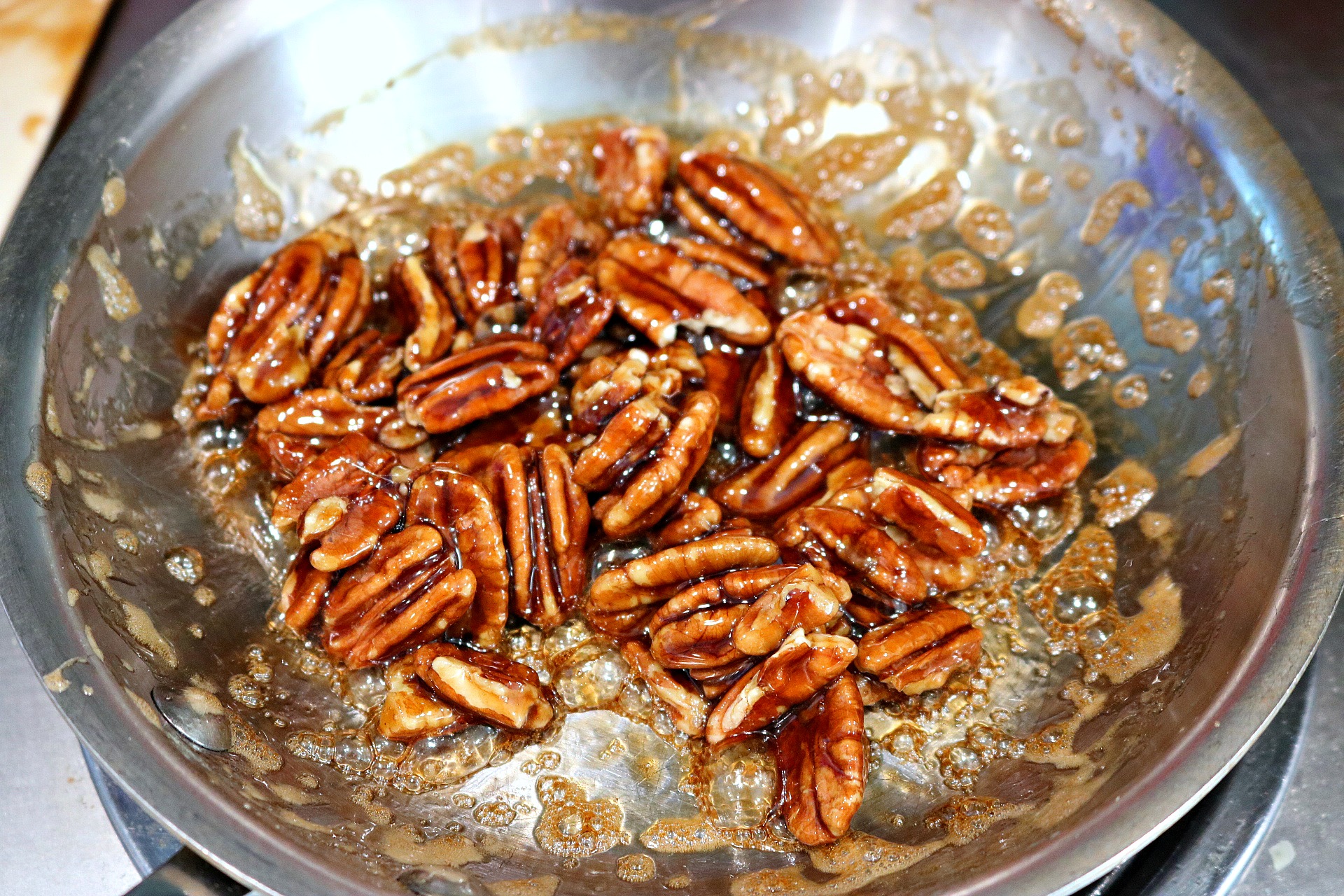 STEP 3: Transfer the warm pecans to parchment paper.  Try to spread them out the best that you can.  This will be tricky because they are super sticky.  Rhyme!  Allow them to cook for 5-10 minutes.  Separate and enjoy.
Ideas on how to use candied pecans
Salad
Eat them on their own
Chop them up and put over oatmeal, cereal or granola and milk
Use them for homemade granola bars
Use them in chocolate bark
Ingredients
2 cups pecans
1 cup brown sugar
1/4 teaspoon salt
1/4 cup water
Instructions
Add the brown sugar, salt and water to a saute pan over medium low heat.
Use a spoon to stir and combine all ingredients.
Cook until the mixture begins to bubble (about 3 minutes).
Add the pecans. Toss until they are all coated (about 2 minutes).
Transfer pecans to parchment paper. Spread them out and allow them to cool for 5-10 minutes.
Take them apart and enjoy in a salad, or on their own for a sweet treat.
https://www.mangiamichelle.com/5-minute-candied-pecans/
. . .