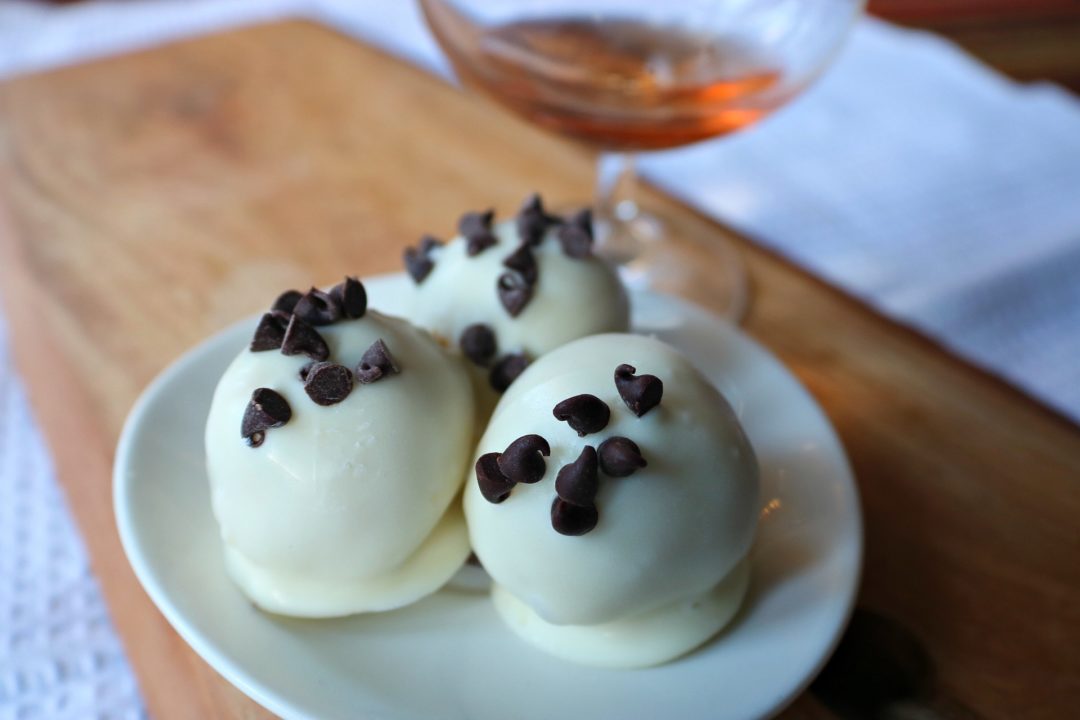 Tiramisu truffles…where have you been all my life?  Why did it take me this many years to make you? These truffles are bite-sized, candy coated euphoria.  They make me oh so happy. A tiramisu truffle and cordial of your choice (for me its Sambuca, but for my husband, Gran Marnier) and you will be transported to a quaint pasticceria in Rome, where you will find your favorite Italian pastries and cordials.  And let me tell you, they are serious about their after dinner drinks.  One time I ordered Sambuca in Rome, and let me tell you, it was a serious glass of Sambuca.  If I didn't exercise responsibility, it could have gotten ugly. Anyway, back to truffles.
Tiramisu truffles have all of the flavors of traditional tiramisu, but in a bite-sized package.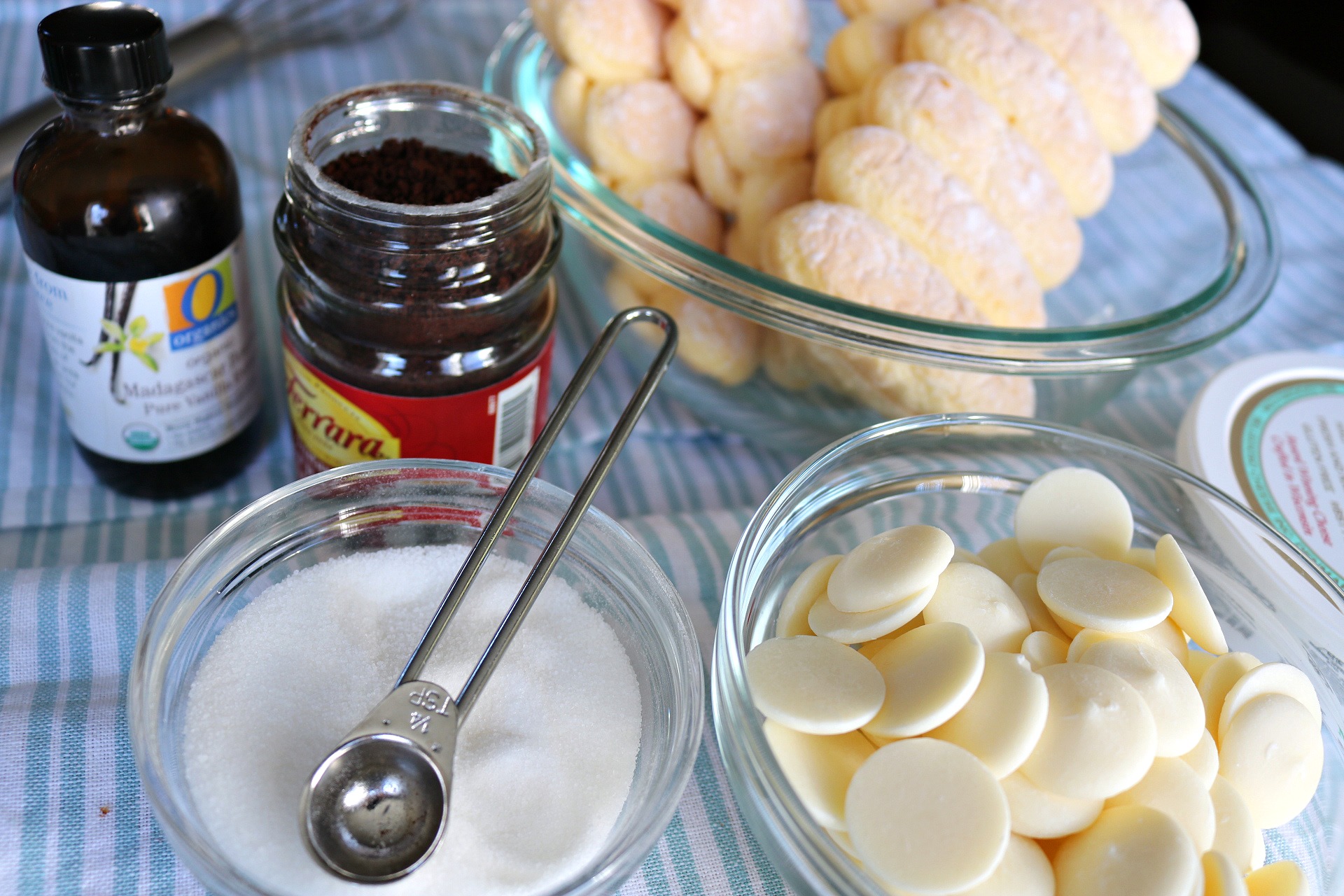 You can play around with the coating and toppings.  Here, I have the traditional white candy coating.  You can do a milk chocolate coating too.  I use Ghirardelli candy making & dipping white melting wafers. Now, these can become quite scarce around the holidays, so if you see them in the store, grab as many packages as you can.  Or you can order them through the link above.  The truffles would also be nice topped with some crushed hazelnuts or even chocolate sprinkles would be delicious.  And the after dinner drink that you serve with it is just as important! Pick your favorite.  Pour it in a fancy glass, and enjoy.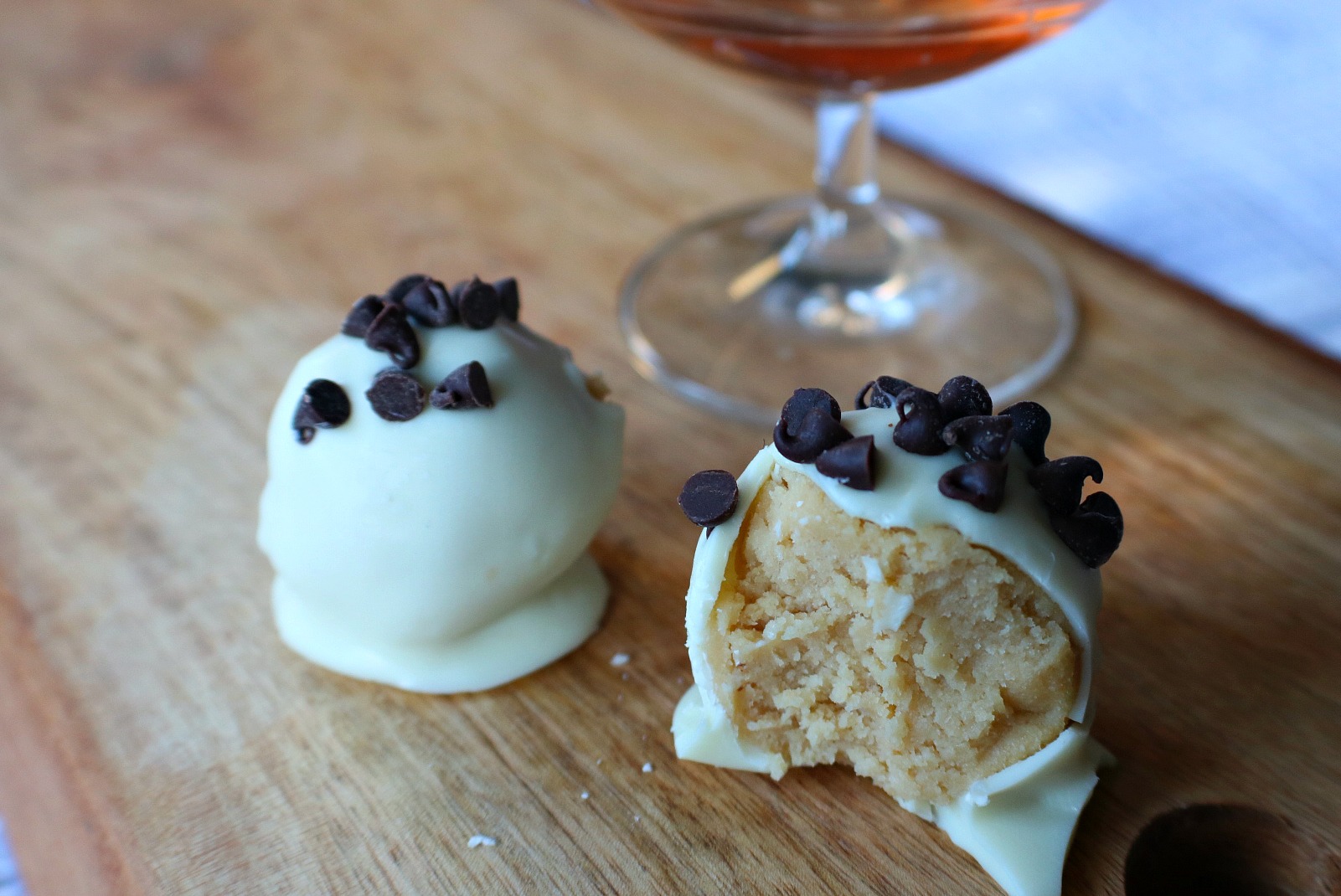 One note of advice, make sure you get mascarpone.  Don't substitute with regular cream cheese. Regular cream cheese is a bit tangier than mascarpone.  It would not taste right.  To get these tiramisu truffles to taste like, well tiramisu, don't substitute the mascarpone.
Make these for your next party (or just to make them because they are so darn delicious) and let me know how they turn out.  Feel free to e-mail me with any questions.
Mangia!
Ingredients
1 package lady fingers (24 ladyfingers)
8 ounces mascarpone cheese
1 tablespoon granulated sugar
1 tablespoon milk
1/4 teaspoon instant ground espresso
1/4 teaspoon vanilla extract
1 package white melting wafers (10 ounces)
Instructions
Put the ladyfingers in a food processor and grind until they turn to crumbs.
Put the mascarpone, sugar, milk, vanilla and ground espresso in a bowl. Use a hand mixer with the whisk attachment and whip until combined and smooth.
Add the crushed ladyfingers to the mascarpone mixture.
Mix until all ingredients are combined.
Use a tablespoon to form into balls. Place the balls on a plate lined with parchment paper.
Put in the freezer for ten minutes.
Melt the melting wafers according to the directions on the package.
Coat each ball with the melted candy wafers and place back on the parchment lined plate.
Top with mini chocolate chips.
Put in the refrigerator until the candy coating hardens.
https://www.mangiamichelle.com/tiramisu-truffles/
. . .