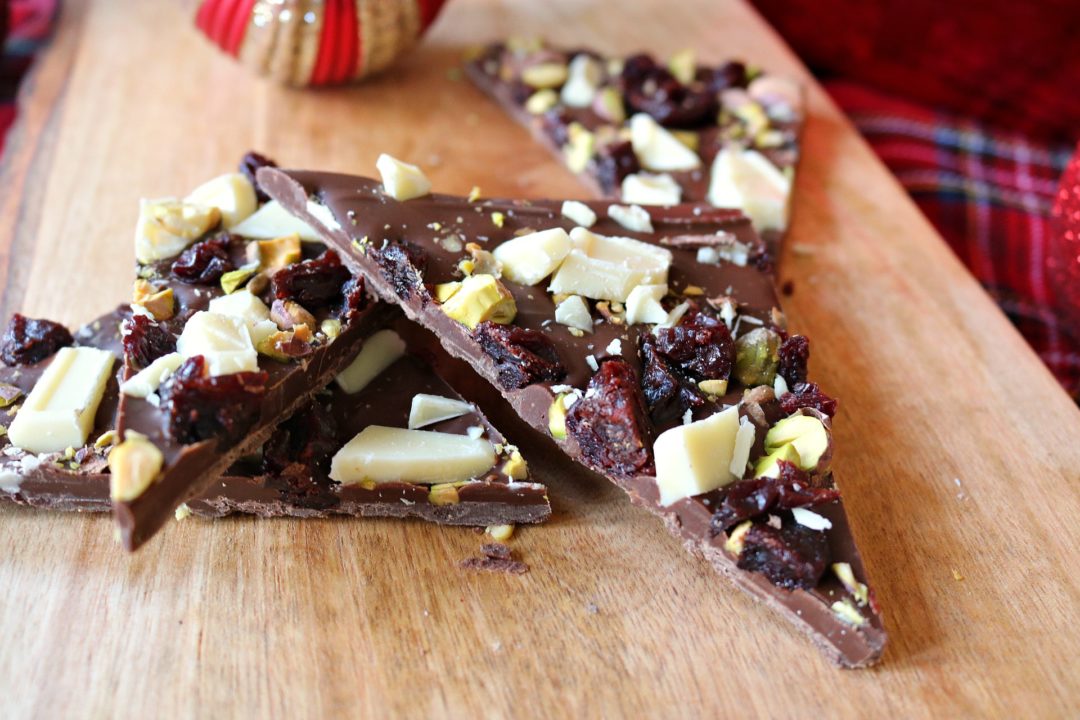 Nothing says Christmas to me quite like candy bark. Christmas candy bark is an easy and fun treat to make (and a great activity for the little ones), and you can really make it with any ingredients that you want.  This recipe has the colors of Christmas; green pistachios and ruby red dried cherries.

Make Christmas candy bark for neighbors, teachers or co-workers.
Christmas candy bark makes a great holiday gift.  Your kids can make it to give to their teachers.  This is a great treat to make with the kiddos.  Chop everything in advance and then let them sprinkle the ingredients over the melted chocolate.  My daughter absolutely LOVES helping me in the kitchen.  I usually chop and pre-measure the ingredients and put them in little prep bowls, like these, and then let my daughter help. She dumps the ingredients into the bowl or pot and helps with the mixing.  It is an easy (and less messy) way to let your kids help you in the kitchen.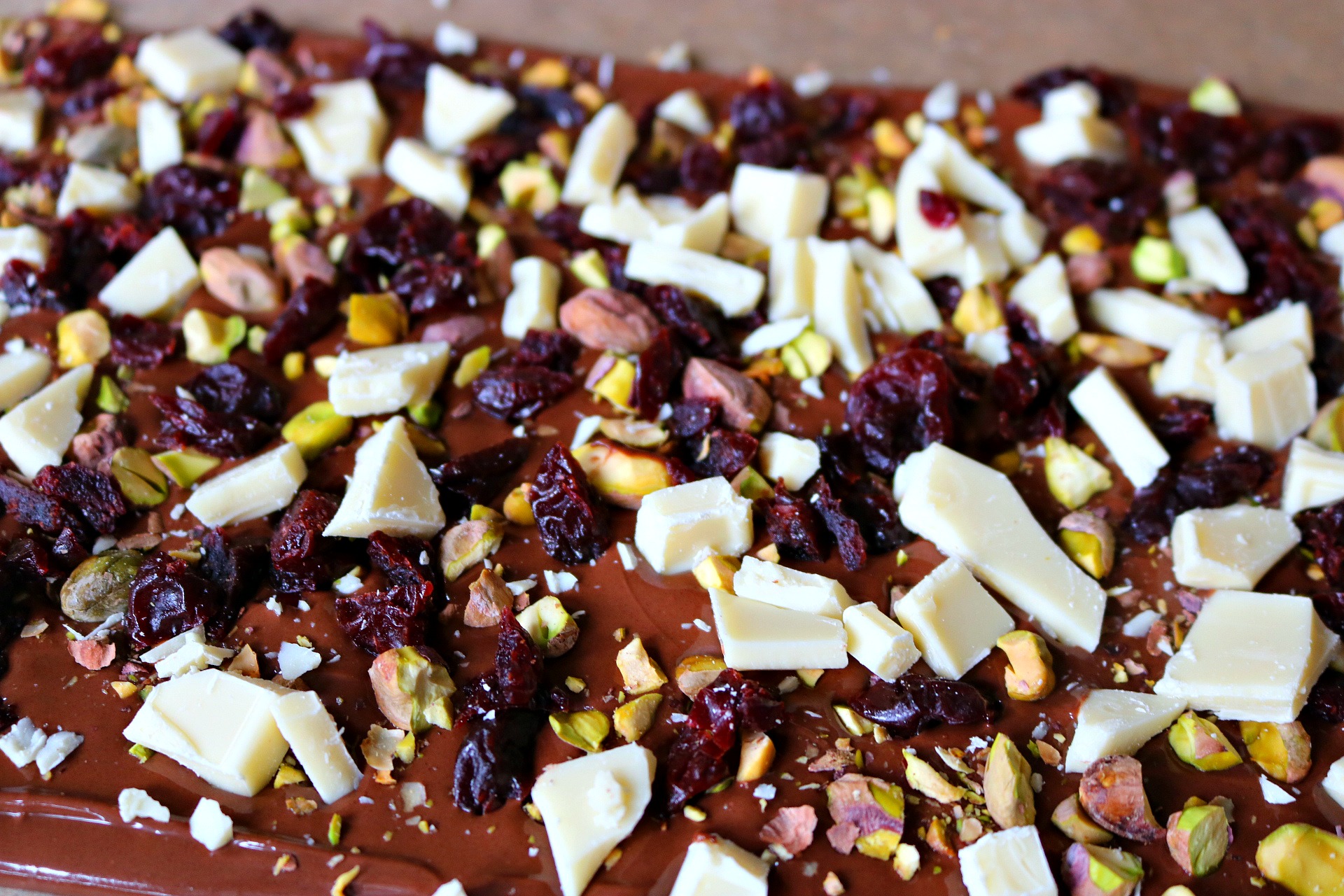 Here are some candy bark variations that you can try:
White chocolate base, crushed oreos, M & Ms, crushed peanuts
Dark chocolate base, slivered almonds, crushed toffee, sprinkle with coarse sea salt
White chocolate base, chopped walnuts, chopped dried apricots, milk chocolate chips
Candy bark is versatile and can be made with any ingredients you want.
Ingredients
1 bag milk chocolate chips (11 ounces)
1/3 cup chopped dried cherries
1/3 cup chopped pistachios (unsalted)
1/4 cup chopped white chocolate (or white chocolate chips)
Instructions
Put the milk chocolate chips in a microwave safe bowl. Microwave for 30 seconds. Stir.
Microwave for 15 second intervals, stirring in between, until the chocolate is completely melted.
Line a baking sheet with parchment paper.
Pour the chocolate over the parchment paper. Use a spatula to make a rectangle (about 8x10 inches).
Add the pistachios, dried cherries and white chocolate.
Very gently push on the toppings so they settle into the chocolate.
Place in the refrigerator for at least 30 minutes before serving.
https://www.mangiamichelle.com/christmas-candy-bark/
. . .