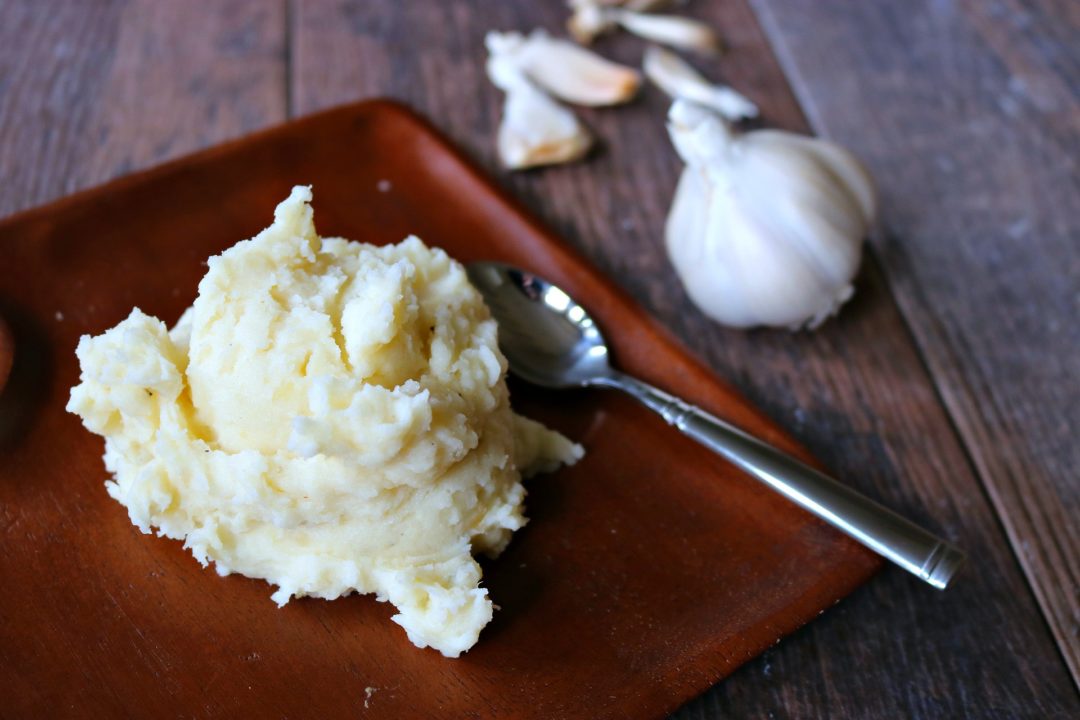 Here it is…my favorite recipe for garlic mashed potatoes.  I have tested and tweaked this recipe many, many times.  And this is the best. I love garlic mashed potatoes.  I serve them with so many different meals, pot roast, roasted chicken and turkey, meatloaf, my favorite meatballs au poivre, etc.  They are so creamy and delicious.  Simply put, they just make me happy.
My Recipe for Garlic mashed potatoes is a hit! Every. Single. Time.
I use regular white Idaho potatoes for this recipe, but feel free to use yukon gold as well.  Those are delicious too.  Both will yield super delicious, super creamy mashed potatoes.  They go great with meatloaf, meatballs, or whatever you want to serve them with.  If garlic isn't your thing, no worries my friend.  Just omit the garlic from the recipe.  But more importantly, why isn't garlic your thang? C'mon, really?  Its ok…no judgement here…I am the girl that hates cucumbers and goat cheese.  I so badly want to love goat cheese.  It always looks so delicious and everyone I know raves about it.  And every single time I try it, I remember…I hate goat cheese.  Same goes for cucumbers.  People look at me like I am crazy when I tell them that I don't like cucumbers.  Its my tragic flaw, I guess (insert eye roll).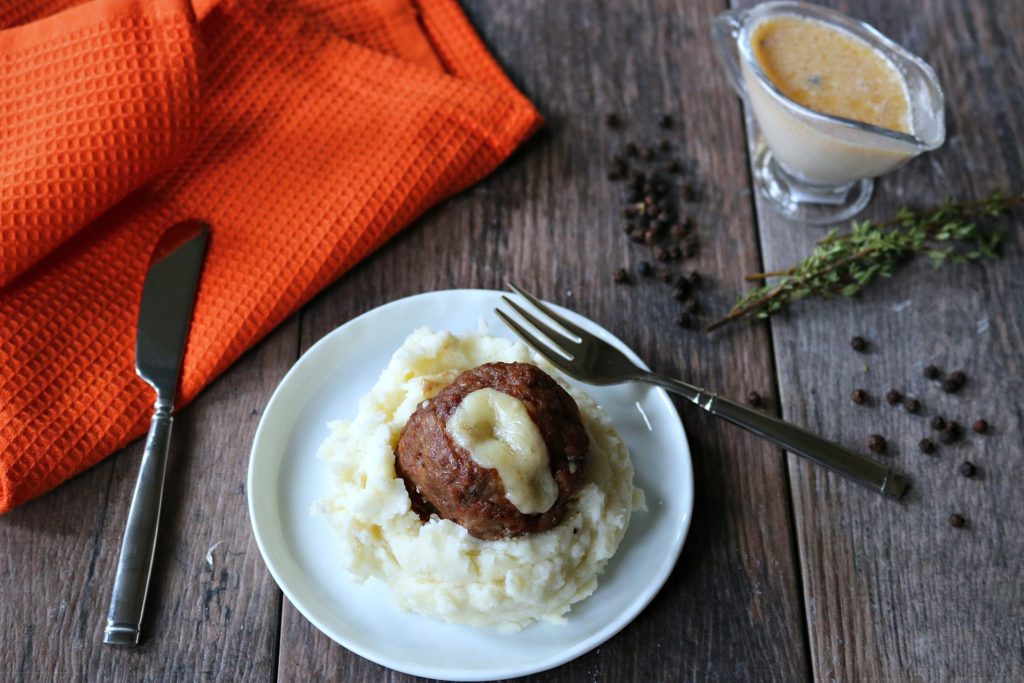 Ingredients
3 1/3 pounds white potatoes
8 cloves garlic
2 tablespoons salt
1 cup heavy cream
1/2 stick butter
Instructions
Fill a large pot with water.
Clean and peel the potatoes.
Cut the potatoes into thick slices (about an inch thick).
Add the potatoes into the water.
Peel 8 cloves of garlic and add to the water.
Bring the water to a boil.
Add the salt.
Continue to boil until the potatoes are fork tender, about 20 minutes.
Drain the water from the potatoes and transfer the potatoes and garlic to a large bowl.
Add the butter and heavy cream.
Use a hand mixer and mix until everything is well combined, and the garlic is no longer in whole pieces.
https://www.mangiamichelle.com/garlic-mashed-potatoes/
. . .