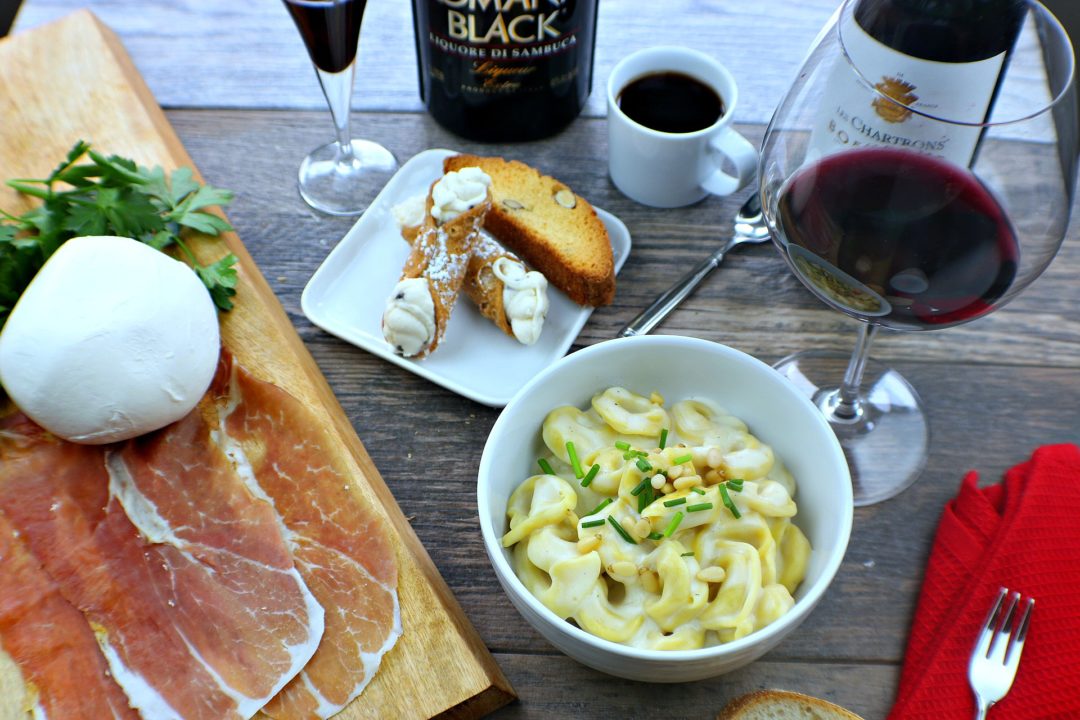 Inspiration for Dinner in Rome | Easy 3 course Italian Meal.
Back in April of 2009, my husband (then boyfriend) and I went on our first trip to Italy.  He bought me the trip as a birthday gift, and I have to say, it was the best birthday gift ever.  To me, Rome is the most magical place on earth (sorry Disney World).  The antiquated architecture is bursting with charm and every corner has something more enchanting and different from the last.  Literally, you walk down the street and see ancient ruins.  As a full time history teacher (that's me), Rome is a dream come true.


Rome is marvelous and has completely changed my world view.  Not only is it rich in history, but the food and wine culture are outstanding.  And as a self-proclaimed foodie, this makes Rome my most favorite vacation spot.  I would choose Rome over the beach any day of the year.  There is so much to do and see.  You can get completely lost on a cobblestone street, with men playing the accordion and gypsies trying to sell you roses.  It is a place where it is totally acceptable to have a ball of burrata and a glass (or bottle) of wine for your lunch and then head back to work.  Continue reading to take a virtual culinary trip to the other side of the pond, and find out what you need make an easy 3 course Italian meal. Let's have dinner in Rome.
La Dolce Vita
One small thing that impressed me the most about Rome, was the lack of "to go" cups.  People don't get their coffee to go and rush off to to work. No, no, my foodie friends.  They step up to the espresso bar, order their morning cappuccino and sip it while they munch on a pastry or roll of some sort.  Sounds divine, right? Romans are about as civilized as people can get.  In another life, I lived there…seriously.  It happened.  I feel right at home when I am there and I cannot wait to visit again.  I long for the day that my kids are old enough that I can take them there.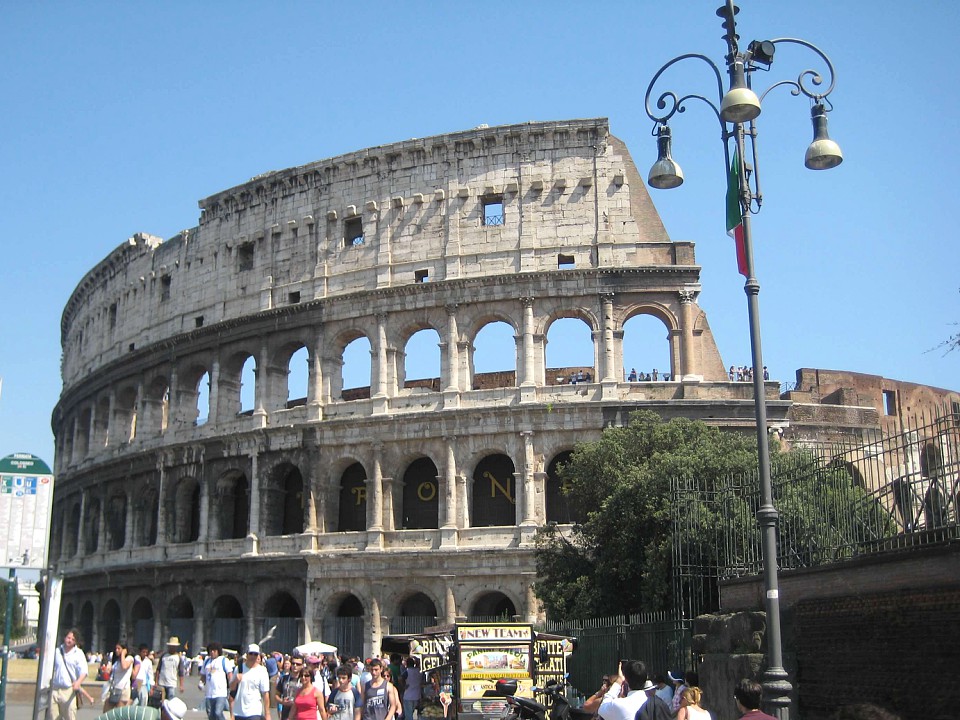 This menu is inspired by a restaurant that my husband and I absolutely loved (and will go back to the next time we go to Rome).  It is the Antica Enoteca on the Via della Croce (near the Spanish steps).  The first time we went, we sat outside (which is the thing to do in Rome, and all of Italy).  We had this amazing house wine.  Traveller's tip: when you visit Italy, order the house wine.  No need to spend a lot of money on a fancy bottle of wine.  The house wine will always be amazing.  We listened to the men playing accordions and the tourists walking about.  It was a great place to be in that moment.
THE MENU: Dinner in Rome
Appetizer: Fresh Mozzarella and Prosciutto di Parma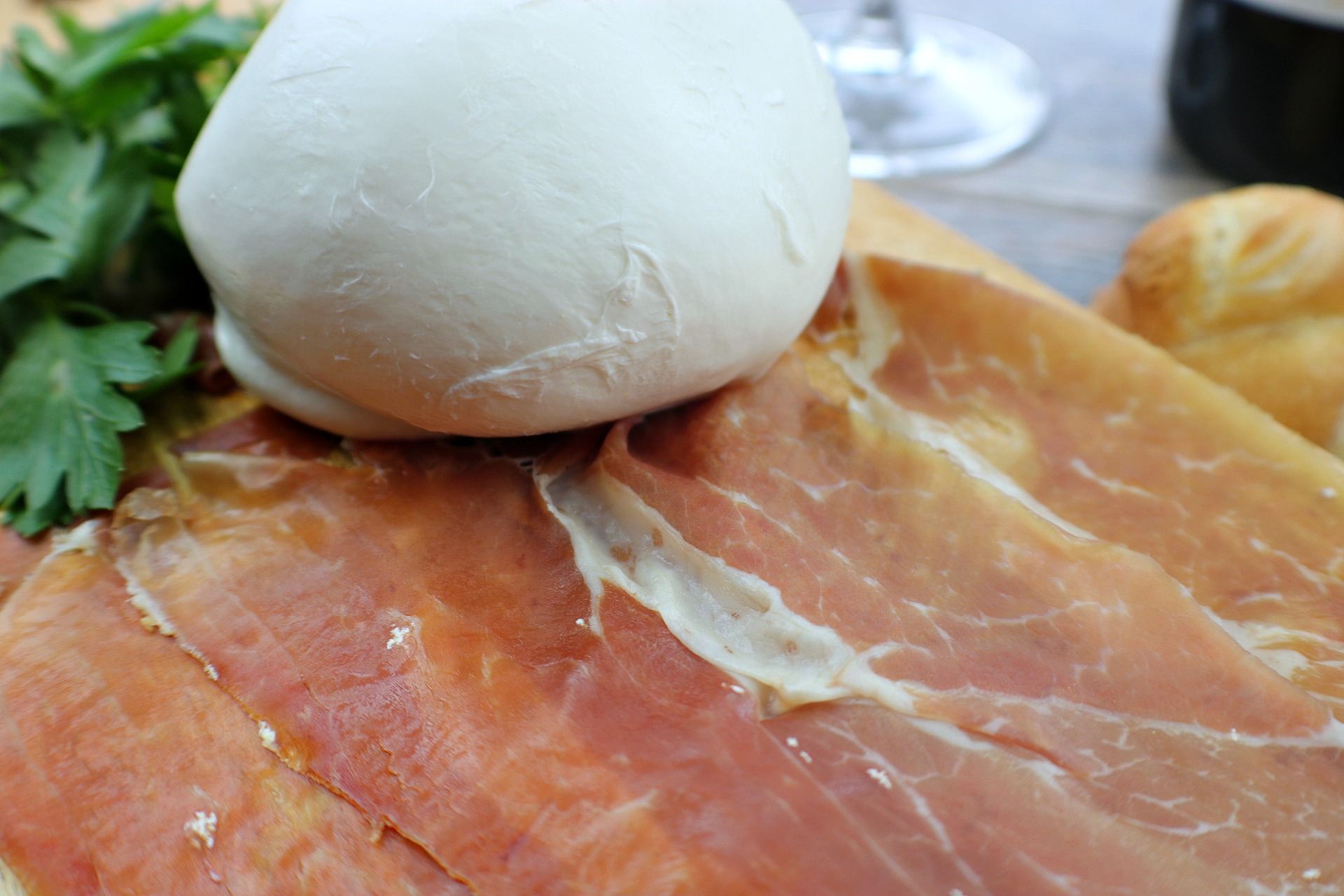 The appetizer here is completely store bought…so it is a win win for everyone! Serve creamy burrata or fresh mozzarella cheese accompanied by imported Prosciutto di Parma.  Now, let's remember my mozzarella/burrata rule.  Buy from an Italian deli or a specialty supermarket that makes it fresh.  Do not get it from a refrigerator.  Fresh mozzarella and burrata are best served at room temperature.  Once you put it in the refrigerator, the texture changes…no good.  If you want to make this meal 100% vegetarian, swap out the prosciutto for some roasted red peppers and salty kalamata olives.  They are equally as delicious.
Main Course: Tortellini Quattro Formaggio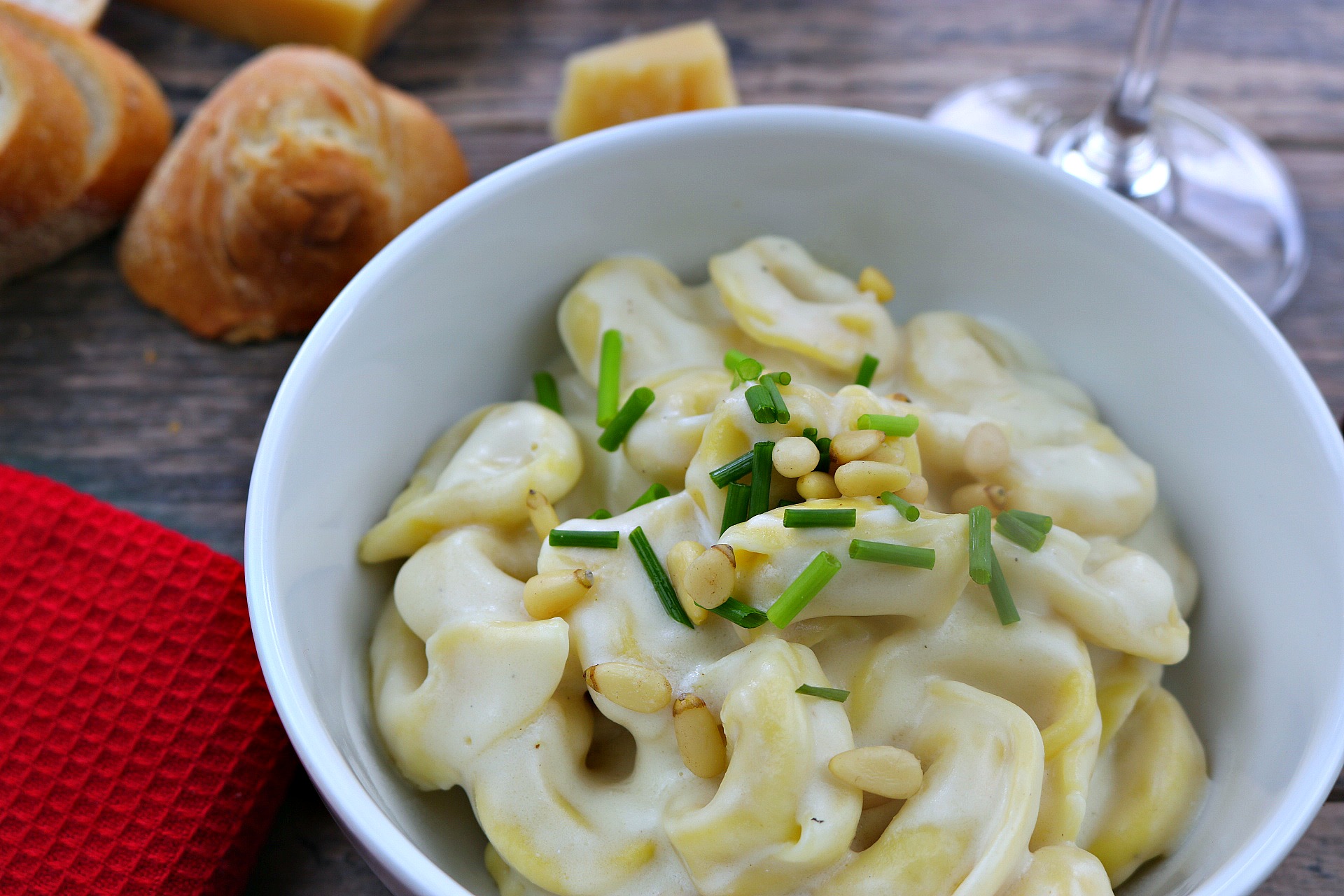 I recreated a dish that I had at Antica Enoteca. It was a four cheese tortellini (quattro formaggio).  It was absolutely amazing.  The sauce was silky and creamy, and the tortelloni was perfectly al dente.  We are talking about some amazing stuff here people.  Its Roman comfort food at its finest.  This is pretty simple and easy to make (you're welcome).  I made a bechamel sauce and added grated parmigiano reggiano, pecorino romano, shredded mozzarella and some mascarpone cheese.  It is so easy to make, easy enough that you can pull this whole menu off in the middle of the busy work week.  Click here for the recipe.
Dessert: Store bought Biscotti and mini Cannoli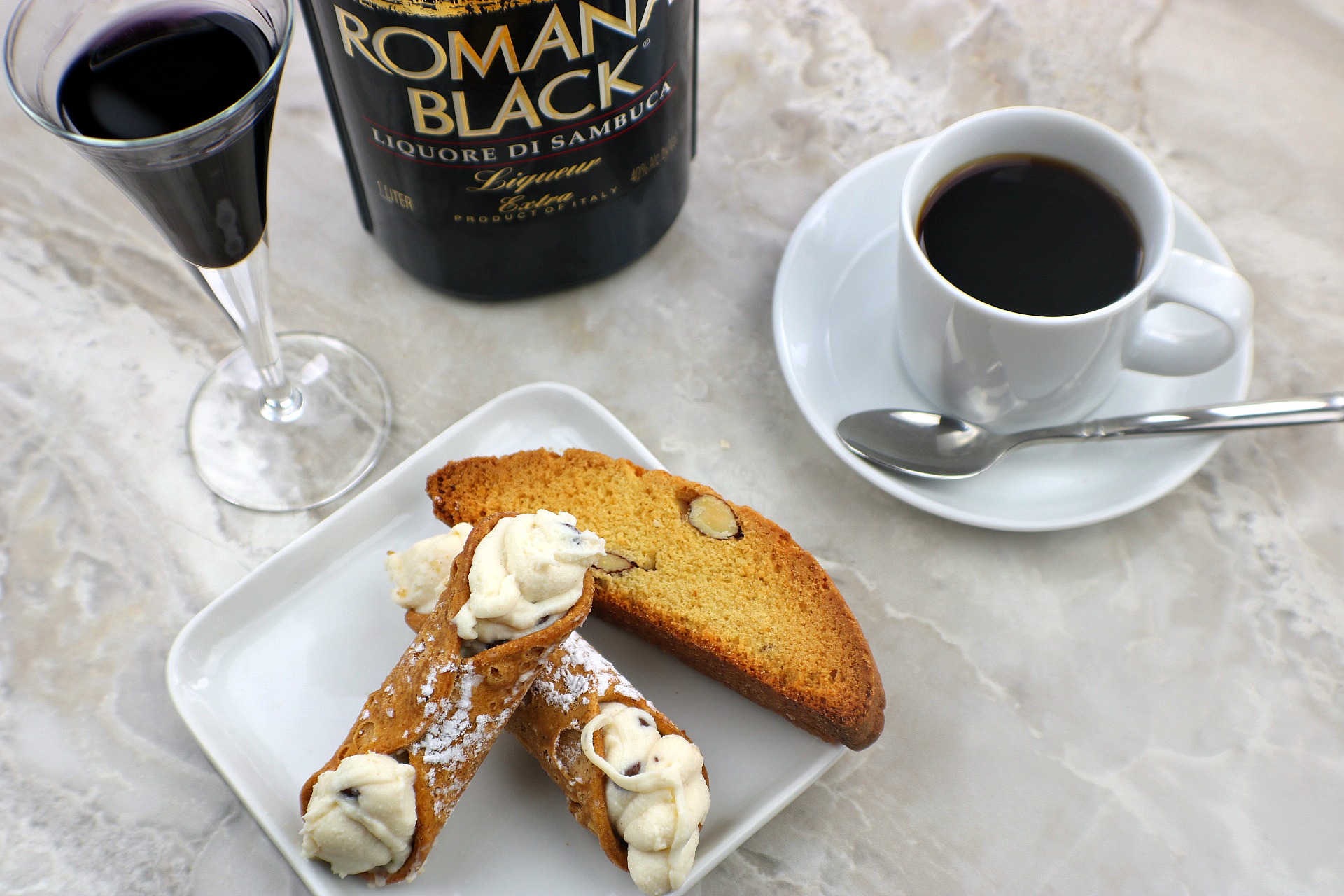 I will give you two options here.  You can either go to the bakery and get a small assortment of biscotti and small Italian pastries, like cannolis (as I did in this picture).  This is easy, delicious and authentic to Rome. But, if you want to put in a little extra effort, you can make my cannoli cups (click here for the recipe).  It is cannoli cream piped into store bought phyllo shells (you get them in the freezer section of the grocery store).  They are the perfect bite-sized dessert to have after this fabulous Roman meal.  If you choose to make these, you must start the process the night before…because you have to drain the ricotta overnight. You will see on my cannoli cup post that I go on and on and on about draining the ricotta.  I can be a bit of a nag when it comes to things like draining the ricotta and buying imported prosciutto di Parma.  Sorry, not sorry.  I nag because I care.
When should you make this menu?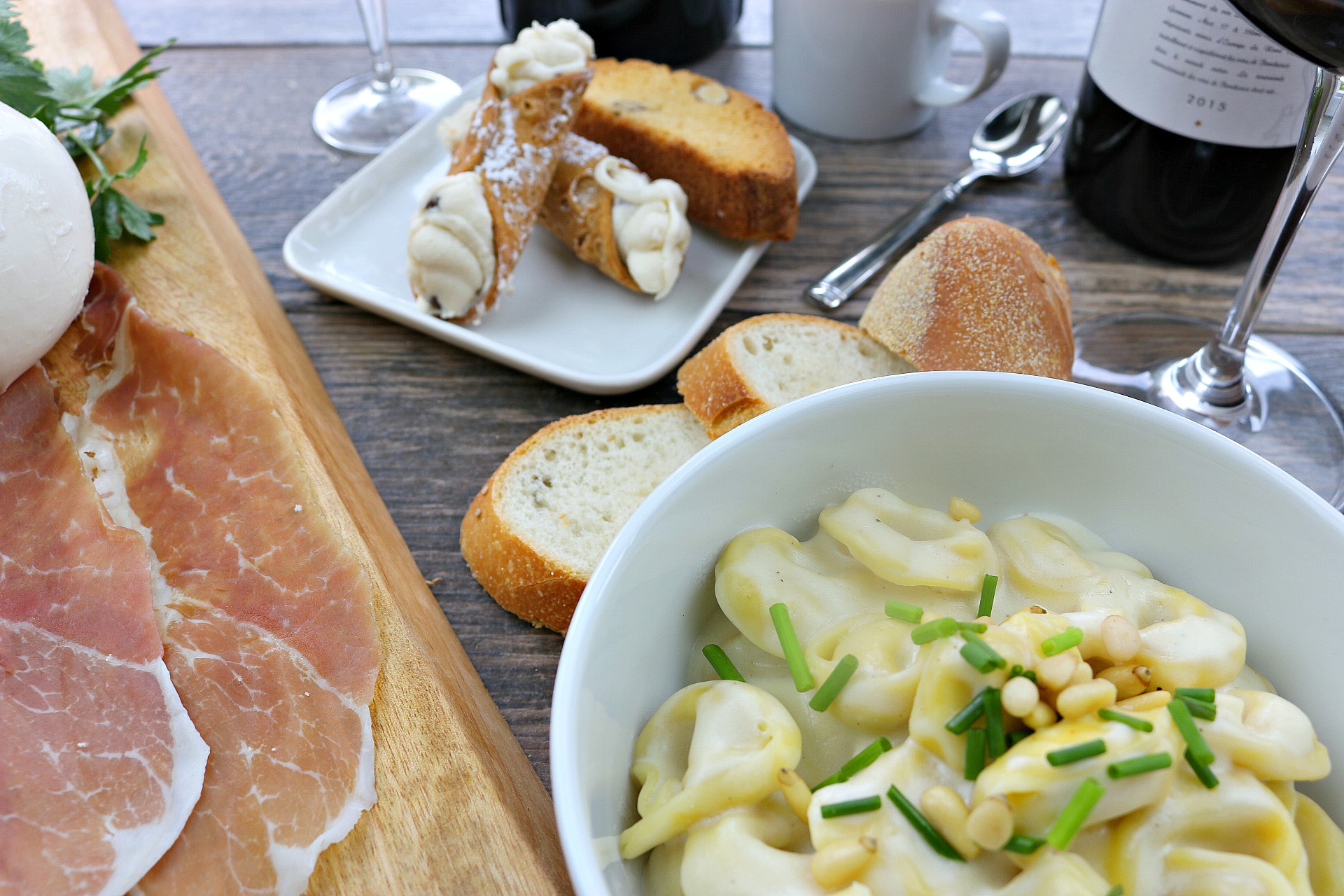 Whenever.  Seriously, no special occasion needed.  Make it tonight for the family.  The pasta is pretty quick and easy, and everything else is store bought.  This menu is not meant for a fancy occasion (although it can double as a fancy meal if you want it to..add some romantic candles and pretty wine glasses and you are all set for date night).  I made this meal as a special dinner for my husband, just because.  We were reminiscing about our trips to Rome, and I got the inspiration to make this (which birthed my first menu on Mangia Michelle…yay, its been a long time coming).
Here is what you need.
FROM THE SUPERMARKET
1 pound tortellini
Mascarpone cheese (3 ounces)
Shredded Mozzarella cheese (½ cup)
Pecorino Romano cheese (¾ cup)
Parmigiano Reggiano (¾ cup)
Fresh mozzarella (1 ball)
Prosciutto di Parma (¼ pound)
Chives
Pignoli nuts (optional)
Biscotti
Cannolis
Fresh Bread (French baguette or Italian bastone)
IN YOUR PANTRY
Salt
Pepper
Extra virgin olive oil
Whole milk (1 ½ cups)
Butter (2 tablespoons)
Nutmeg
Coffee or espresso
FROM THE LIQUOR STORE
Red wine – Cabernet Sauvignon or Montepulciano
Sambuca Romana black or Limoncello (or both)
Recipe for Tortellini Quattro Formaggio
Click here to find my recipe for Tortellini Quattro Formaggio.  While this dish is very easy to make, please read the directions carefully.  You must warm the milk before making the bechamel.  If you ignore this step, the milk will curdle.  Also, pay attention to my special reheating instructions.


. . .