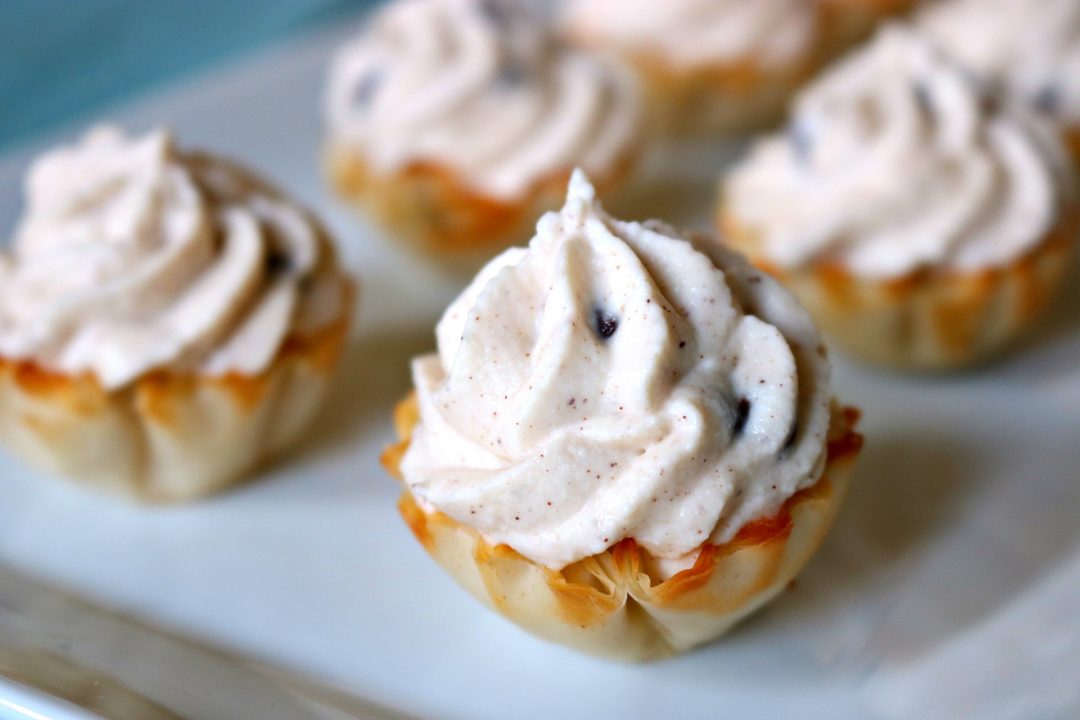 Cannolis…where do I begin? My love affair with cannolis began…well, can newborns eat cannoli cream? I honestly do not know when it began.  But for as long as I can remember, I loved cannolis.  There is nothing more comforting than a cannoli with the mini chocolate chips (I was never a fan of the dried fruit version). We always had them on holidays, and occasionally, they would make an appearance at the Sunday dinner table.  In an effort to make cannolis easy and bite sized, I came up with the idea of cannoli cups.  This simple and delicious dessert is now accessible for every home cook.  For years, I have been too intimidated by the thought of making cannolis.  There is straining involved.  Why is that intimidating? I have no freecken clue.  But it was.  And it turns out, I was wrong.  Completely wrong.  Follow these simple steps and you too can make cannolis…or shall I say, cannoli cups.  Follow the recipe and you are on your way to making a bite-sized dessert that will keep your guests coming back for more 😉
Cannoli cups are an easy and impressive dessert to serve at your next gathering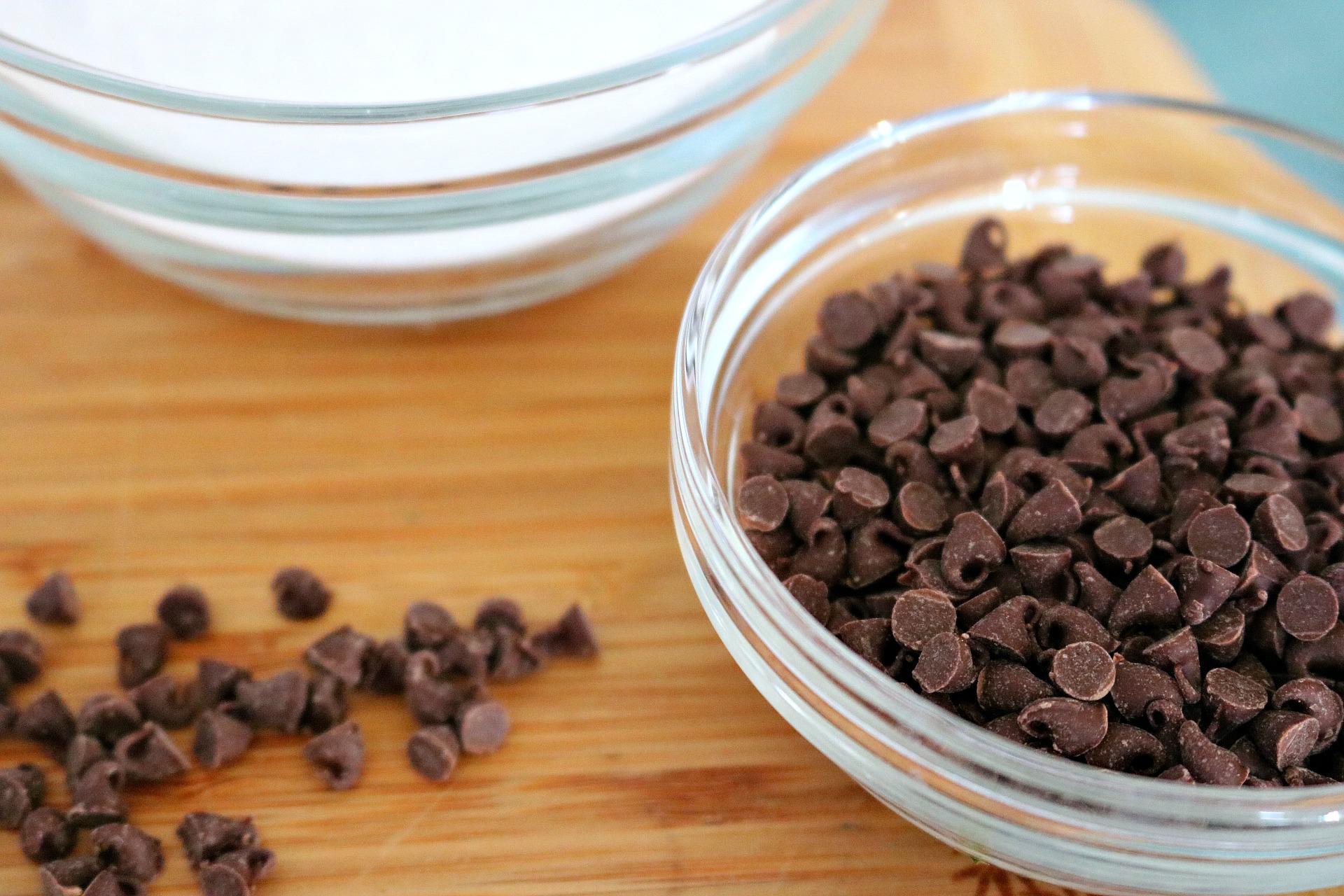 While these are easy to make, there are a few crucially important steps that you must take in order to make these cannoli cups.  They are not difficult (at all), however, do require some advanced planning.  So pay attention!
STEP 1: Strain the Ricotta
This step cannot be ignored!  You must strain the ricotta. I repeat…you MUST strain the ricotta.  Even if the ricotta looks dry to you, there is liquid hiding in there. Look here for directions on doing this.  You will need to get cheesecloth to strain properly.  You can find this in most supermarkets, or order it here.  Once the ricotta is drained, you are ready to begin making your cannoli cups.  They are super easy…I promise. Do not be intimidated by needing to strain the ricotta.  That is what has stopped me from attempting to make cannolis for years.  I don't know what was so scary about straining the darn ricotta.  Go to the supermarket, buy yourself some cheesecloth (or buy it right here
) and strain away.  Everything after that is simple.  Go ahead and make them.  And save a seat at the table for me.


STEP 2: Lightly bake the phyllo cups
Bake the cannoli cups in a preheated oven (350 degrees) for 3-4 minutes, or until they are slightly brown.  Allow them to cool for 5-10 minutes before filling.
STEP 3: Prepare the filling
Use a hand mixer to mix the ricotta cheese, heavy cream, confectioners sugar, vanilla and cinnamon.  Fold in the chocolate chips.
STEP 4: Use a Piping Tip and Pastry bag to fill the Cannoli Cups
You must get fancy piping tips.  You can find them at any craft store.  I use these
.  The set comes with 6 different tips.  You also need a pastry bag.  Now I know what you are going to ask, "can't I just use a plastic baggy?" Well, of course you can.  And the tip will blow out the bottom and create a huge mess.  At least, this is what happens in my experience (every single time, might I add).  I use these
 pastry bags by Wilton.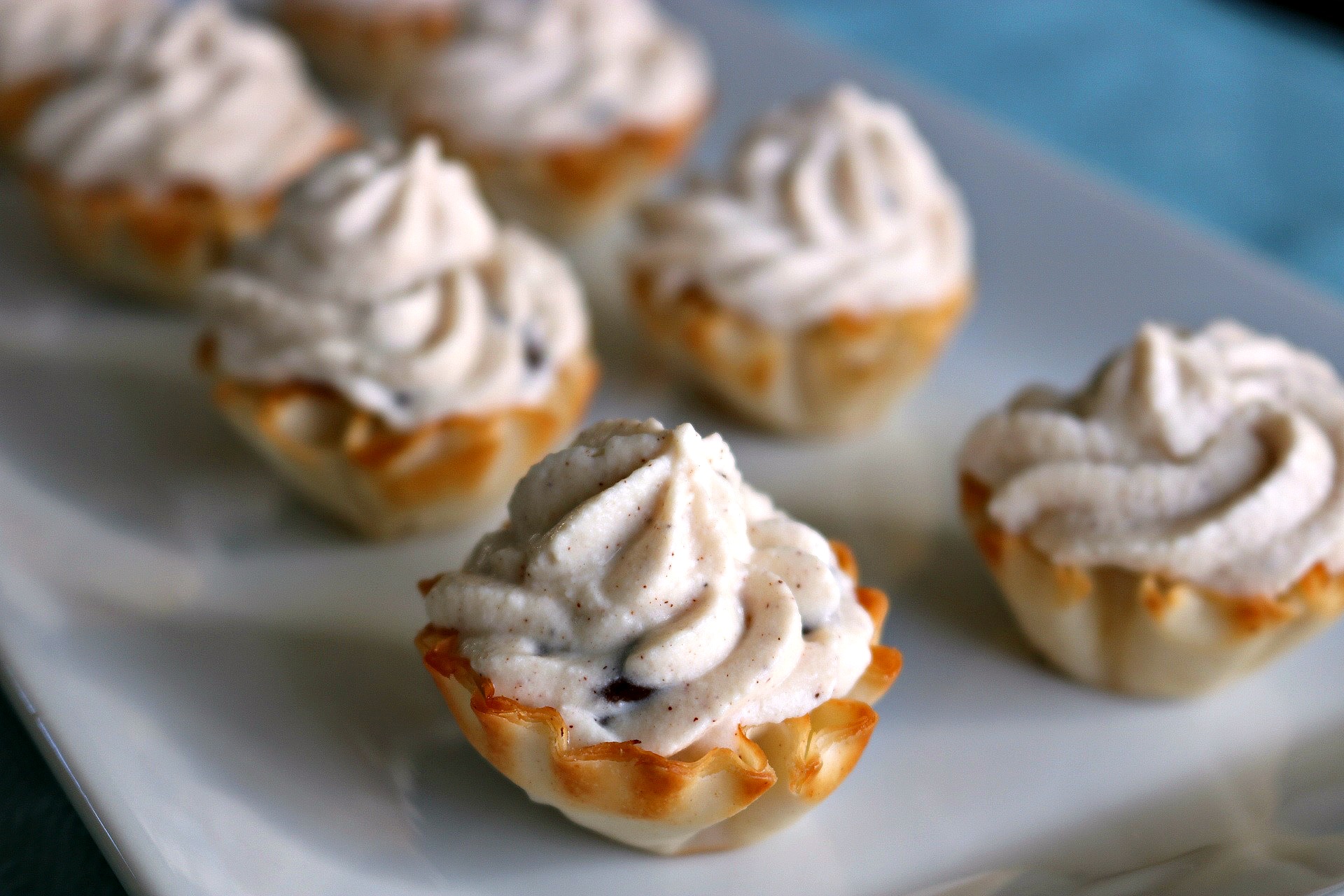 One important piece of advice, fill the cups shortly before you are about to serve them (no more than 1-2 hours).  Otherwise the filling with make the phyllo cups soft and soggy.  And no one wants a soggy cannoli cup.
Finally, enjoy these bite-sized cups of creamy heaven.  They are the perfect small dessert to serve at your next gathering.  You can enjoy these babies with an after dinner drink, like Sambuca, or an espresso or cappuccino.  They are the perfect combination of creamy and crunchy.  And if you follow the 4 simple steps above, you can have these gems out on the table in no time!
MANGIA!
Ingredients
2 boxes phyllo shells
1 15 ounce container of whole milk ricotta cheese
1/2 cup heavy cream
1/2 cup confectioners sugar
1/2 teaspoon vanilla
1/4 teaspoon cinnamon
1/3 cup mini chocolate chips
Instructions
Strain the ricotta in a cheese cloth (4-5 hours or overnight)
Preheat the oven to 350 degrees.
Line the phyllo pastry shells on a baking sheet. Cook in the oven for 3-4 minutes until crisp. Allow to cool.
In a bowl, using a hand mixer with the whisk attachment, and beat the heavy cream until it forms stiff peaks.
Place the strained ricotta in another bowl, and with a hand mixer, mix the ricotta until smooth. Add the confectioners sugar, vanilla, and cinnamon.
Carefully, fold in the whipped cream and chocolate chips.
Put the cream in a pastry bag with a tip. The tip must be large enough to allow the chocolate chips to pass through and not clog.
Fill the pastry shells.
Serve with a dusting of confectioners sugar (optional).
https://www.mangiamichelle.com/cannoli-cups/
. . .