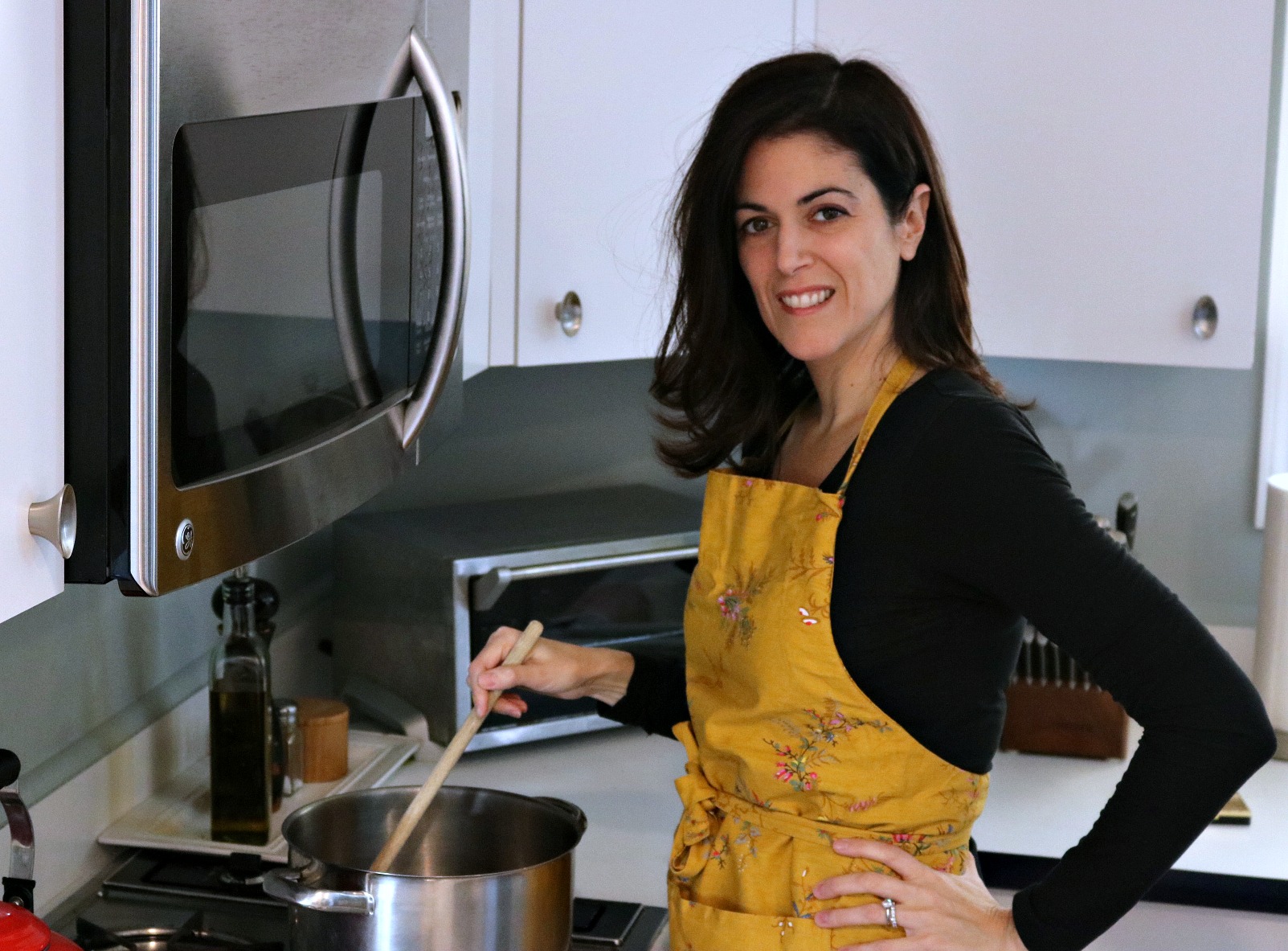 About Mangia Michelle
Welcome to Mangia Michelle ~ Delicious Eats & Treats
---
Hi there! I am Michelle, the creator, writer, photographer and taste-tester for Mangia Michelle.  Thank you so very much for visiting me.  My hope is to help you out in the kitchen, and make you the best home cook that you can be.  My dishes are easy, delicious and will win your friends and loved ones over! Please know, I am not a trained chef, cook or baker.  My days are spent teaching middle school.  I am also a full-time mommy (to Emme and Joey) and wife, and a lover of Italian food, wine and culture.  
Throughout my early adulthood, I have had the great opportunity to taste some of the best Italian food in Italy. Living in the suburbs of New York City, I am lucky enough to be exposed to some of the best Italian food in the world.  I am always looking for ways to adapt dishes that I have tried at home, and in Italy to make them more accessible to the home cook.  I am here to help you become an amazing home cook 🙂
My "culinary" training 🙂
My earliest culinary training consists of hanging around my Pop Pop's kitchen when I was a little girl.  I spent a lot of time observing and tasting his recipes.  I was always first in line with a large piece of bread to dunk in his sunday sauce, and I always made sure that I got the first taste of meatballs and braciole. No one really had a chance against me anyway 😉  As I got older, I started to watch countless hours of cooking shows. And when I say countless hours, I mean COUNTLESS hours. This was all pre-kids, of course.  My social life was a bit dull, but I learned a lot, cooked a lot and ate a lot.  Now I want to share the fruits of my labor, and my dull social life, with you.  And a big shout out to Giada and Ina for being my virtual teachers. By watching them I have learned a lot of great methods, techniques and recipes that have made me the cook I am today.
Please feel free to send me a message with any questions, comments or suggestions.  And don't forget to follow me on social media, so you can be the first to find out about my new recipes!  Check the sidebar (on the right) to follow me!
I hope you enjoy reading my blog and trying out my recipes.
Mangia!