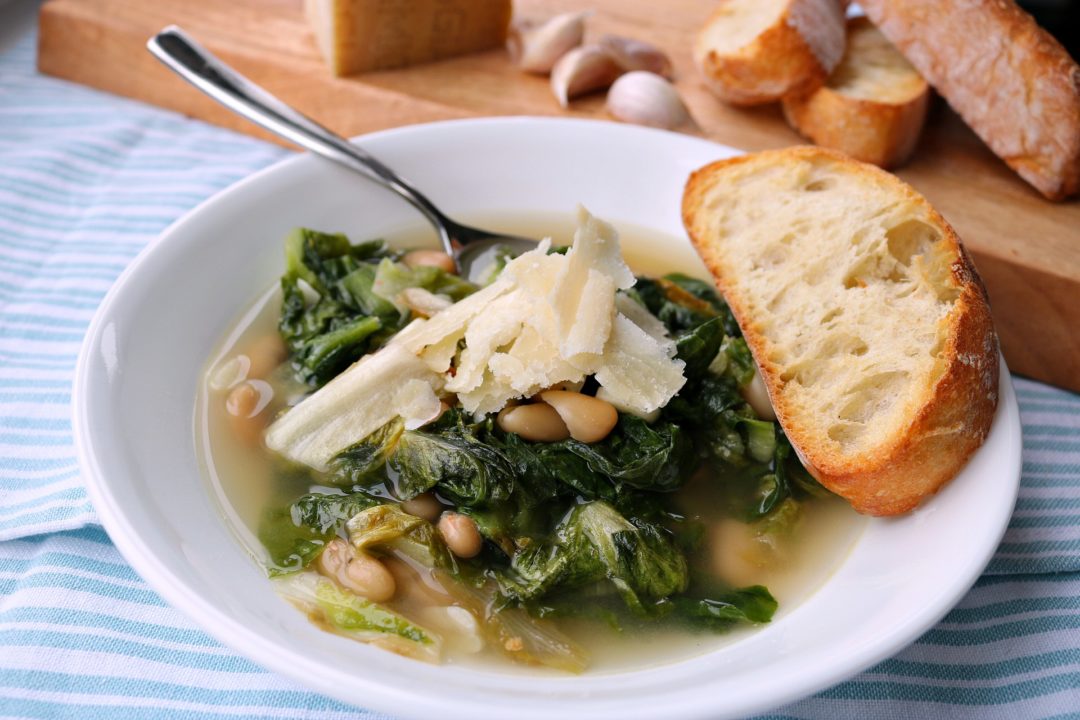 When I see snow on the ground, which I literally see right now, I am instantly in the mood for soup. Warm, steamy soup makes a cold winter day extra special (ok, technically it is still fall for a few more days, but no one is keeping track).  Lounging in my jammies, Christmas tree lit up, a fire going (ok, I don't have a fire going but let's pretend) and a warm bowl of soup sounds like the perfect Sunday afternoon for me. Escarole and bean soup is one of my favorites.  My Pop Pop used to make this for me when I was a child.  It is so simple-only 4 main ingredients-and you can whip it up in no time.
Escarole and bean soup is perfect for a cold winter day.
So let's discuss escarole.  You can find it in the produce aisle (duh…I have a tendency of being "master of the obvious") and it nestled somewhere with the lettuce.  Well, because it technically is a lettuce.  You may mistake it for a fat bunch of romaine.  Anyhow, one thing about escarole is that you really need to clean it well.  I use my salad spinner (one of my favorite kitchen items, see my holiday gift guide post). Fill it with water and let the escarole soak (check out the picture below).  I get right in there with my hands and toss it around for a few minutes to loosen the dirt out.  Don't be surprised if you see a dead bug or two.  Its ok, just keep cleaning.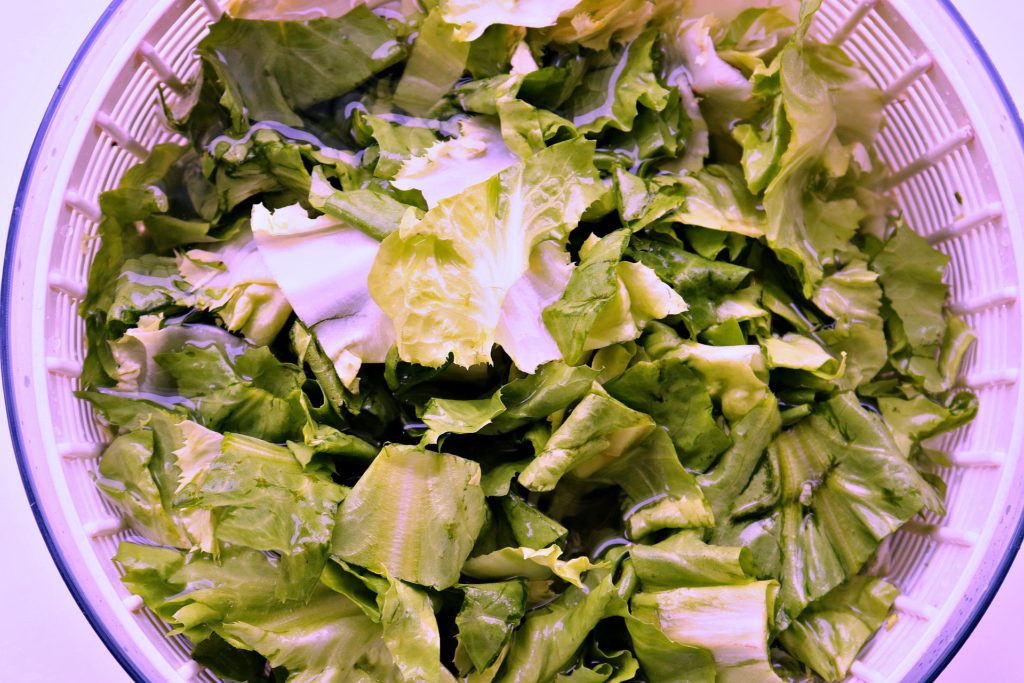 This recipe calls for two bunches of escarole, so I do one bunch at a time.  Then you need to dry the escarole.  If you have a salad spinner, you can just spin it.  Or, you can lay a towel out on the counter and spread the escarole out to dry that way.  Don't go crazy though.  Do you best and get as much moisture out as you can. Now, you are probably thinking that you have way too much escarole.  And the answer is, you don't.  Because like most greens, it will cook down (see picture below).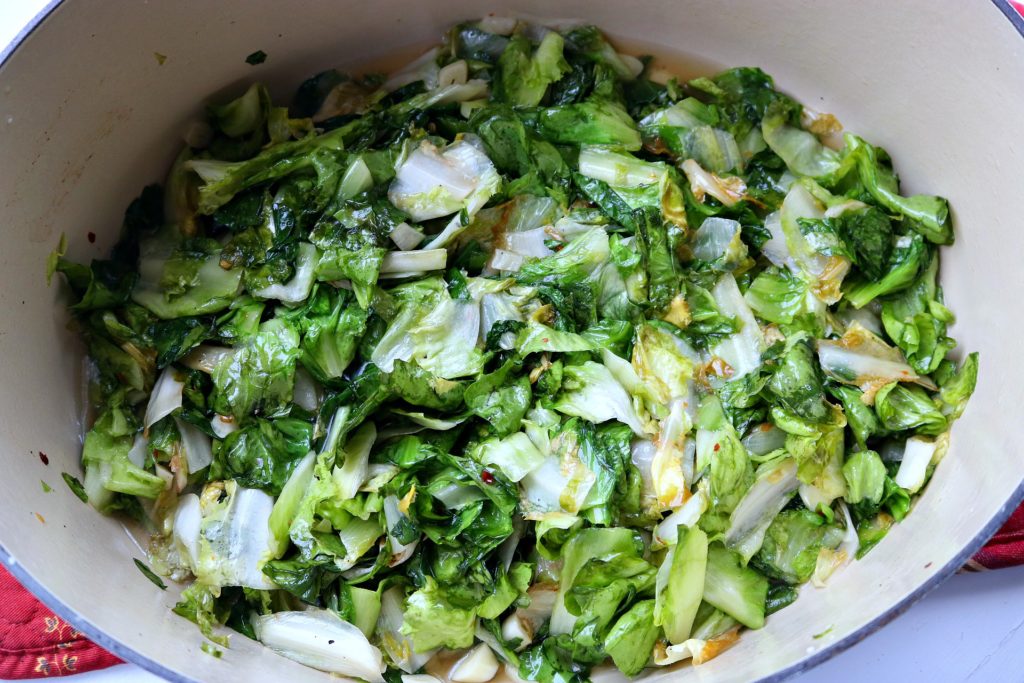 So, in addition to being an easy and healthy recipe, this is also budget friendly.  I spent $4.27 on the escarole, $1 on the garlic, $2.58 on the cannellini beans, and $2.99 on the chicken broth (I am not counting the price for 1/3 cup olive oil, 1 1/2 teaspoons salt and 1/2 teaspoon pepper, because, well that is math I can't figure out right now).
You have to check this recipe out…and don't forget the bread to dip in the soup!



Ingredients
2 large bunches of escarole
1 head of garlic, sliced
2 cans of cannellini beans
1/4 teaspoon red pepper flakes
1/3 cup extra virgin olive oil
32 ounces chicken broth
Instructions
Chop and clean the escarole.
Slice the garlic.
Put a large dutch oven over medium low heat.
Add the olive oil, garlic and red pepper flakes.
Cook for 5 minutes, stirring occasionally so the garlic does not burn.
Add the escarole, salt and pepper.
Toss until everything is combined.
Cook for ten minutes, tossing frequently.
Add the cannellini beans and chicken broth.
Raise the heat to medium and cover.
Cook for 20 minutes, stirring every five minutes.
Serve with toasted ciabatta bread.
https://www.mangiamichelle.com/escarole-and-bean-soup/
. . .