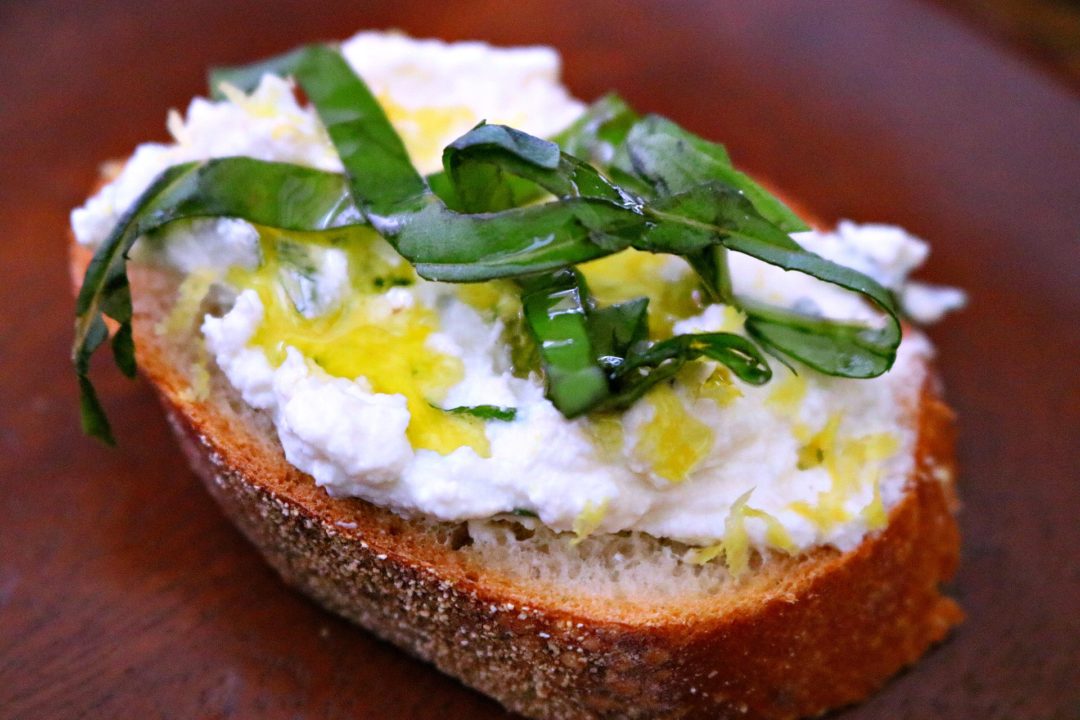 Lemon basil ricotta crostini is a quick and refreshing appetizer to serve before dinner.  The fresh lemon and basil cleanses your palate and gets you ready for you main course.
Serve lemon basil ricotta crostini before dinner or at your next cocktail party


The ricotta cheese is the star of this appetizer.  Its texture is creamy and heavenly and it really takes well to the fresh lemon and basil.  Since the ricotta is the main attraction here, it is important that you buy really good ricotta.  I always get mine at a specialty food store that makes it daily.  I promise you, it makes a big difference.  And the good thing about ricotta, is that you can really experiment with different flavors.  Try chopped salty kalamata olives or toasted hazelnuts and a drizzle of honey and sea salt.  You can really play with this and customize it to however you want it.  I always love the lemon and basil in the summertime.  It goes nicely with a cold glass of pinot grigio and an ocean view.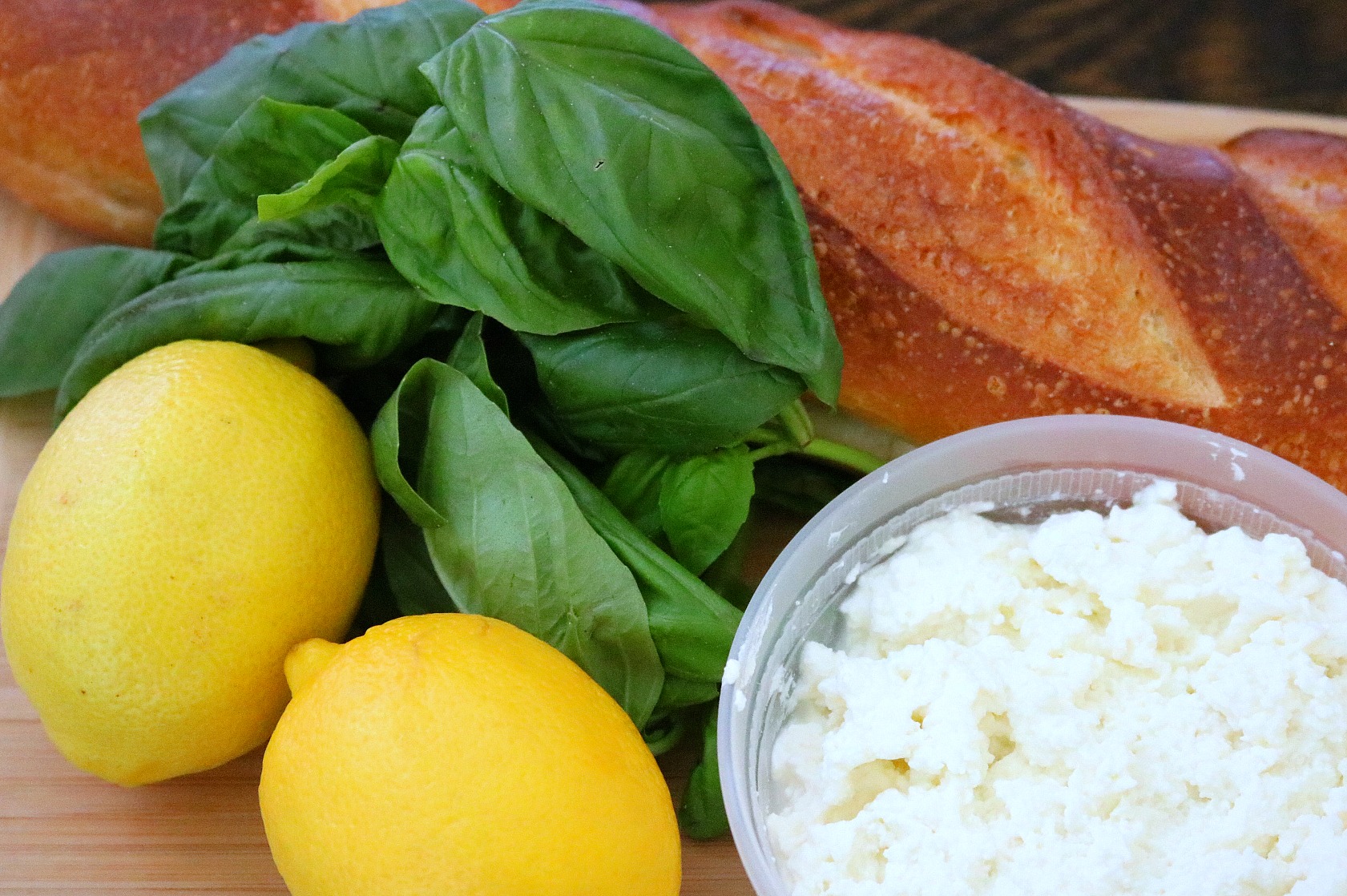 As far as the bread, you can choose your favorite.  I prefer a crusty french baguette, sliced in half inch thick slices, toasted and rubbed with garlic.  Italian bread works nicely too.  Really, there isn't a bread that I would kick off the table…same philosophy applies to how I feel about wine.
Try this lemon basil ricotta on crostini for your next wine party with the girls, or before a pasta dinner. I love to serve it as part of an antipasto platter as well. Try your own variation and send me a message!
Mangia!
Lemon Basil Ricotta on Crostini
Prep time: 5 minutes
Bake time: 6-7 minutes
Ingredients
1/2 pound fresh ricotta
1 tablespoon lemon zest
6 large basil leaves
1 french baguette
1 teaspoon kosher salt
1/2 teaspoon freshly ground pepper
Extra virgin olive oil for drizzling
Instructions
Preheat the oven to 375 degrees.
Slice the baguette into half inch thick slices.  Lay on a baking sheet and drizzle both sides with olive oil.
Bake the baguette slices for about 3-4 minutes per side, until they are slightly golden brown.
In the meantime, combine the fresh ricotta, lemon zest, 1 teaspoon salt and 1/2 teaspoon freshly ground black pepper.
Bread is done toasting, spread 1-2 tablespoons of the ricotta mixture onto each slice.
Chiffonade the basil and sprinkle on top of the lemon basil ricotta crostini.
Lightly drizzle extra virgin olive oil onto each crostini.
[contact-form-7 id="7″ title="Contact form 1″]
. . .