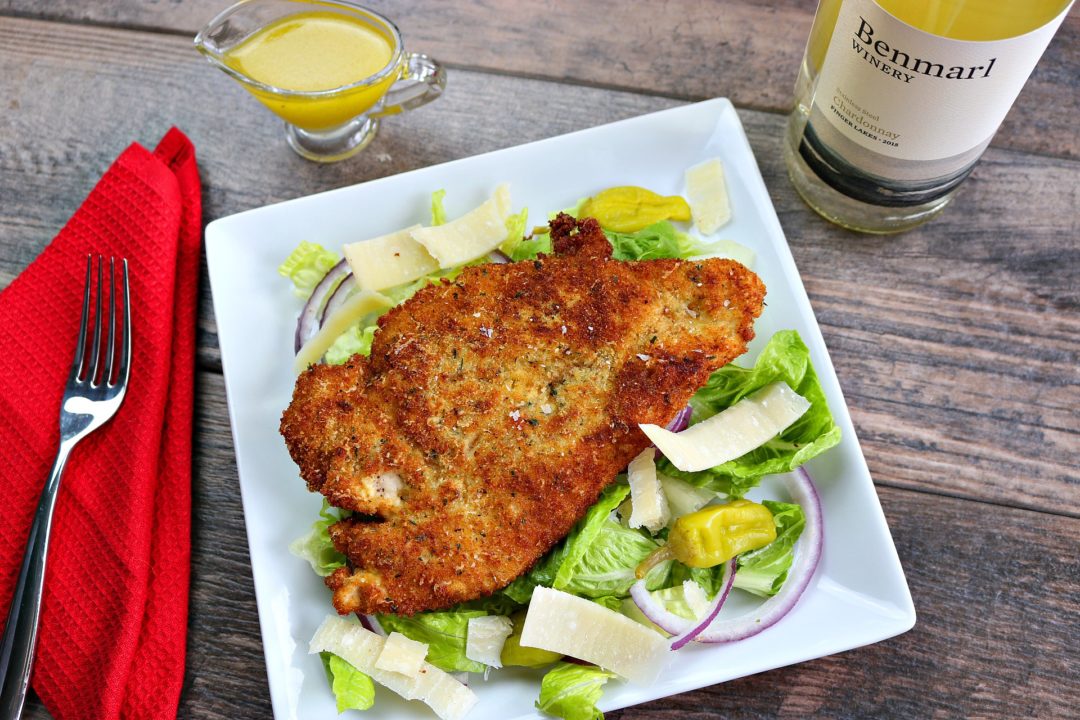 Chicken cutlets, or, more fancily coined "chicken milanese," are my favorite.  I know that chicken cutlets may seem like a simple task, but I want to share my recipe. I have changed my method over the years and am finally happy with my chicken cutlets (as are my husband and children).
Chicken cutlets are a staple, go to meal in my household.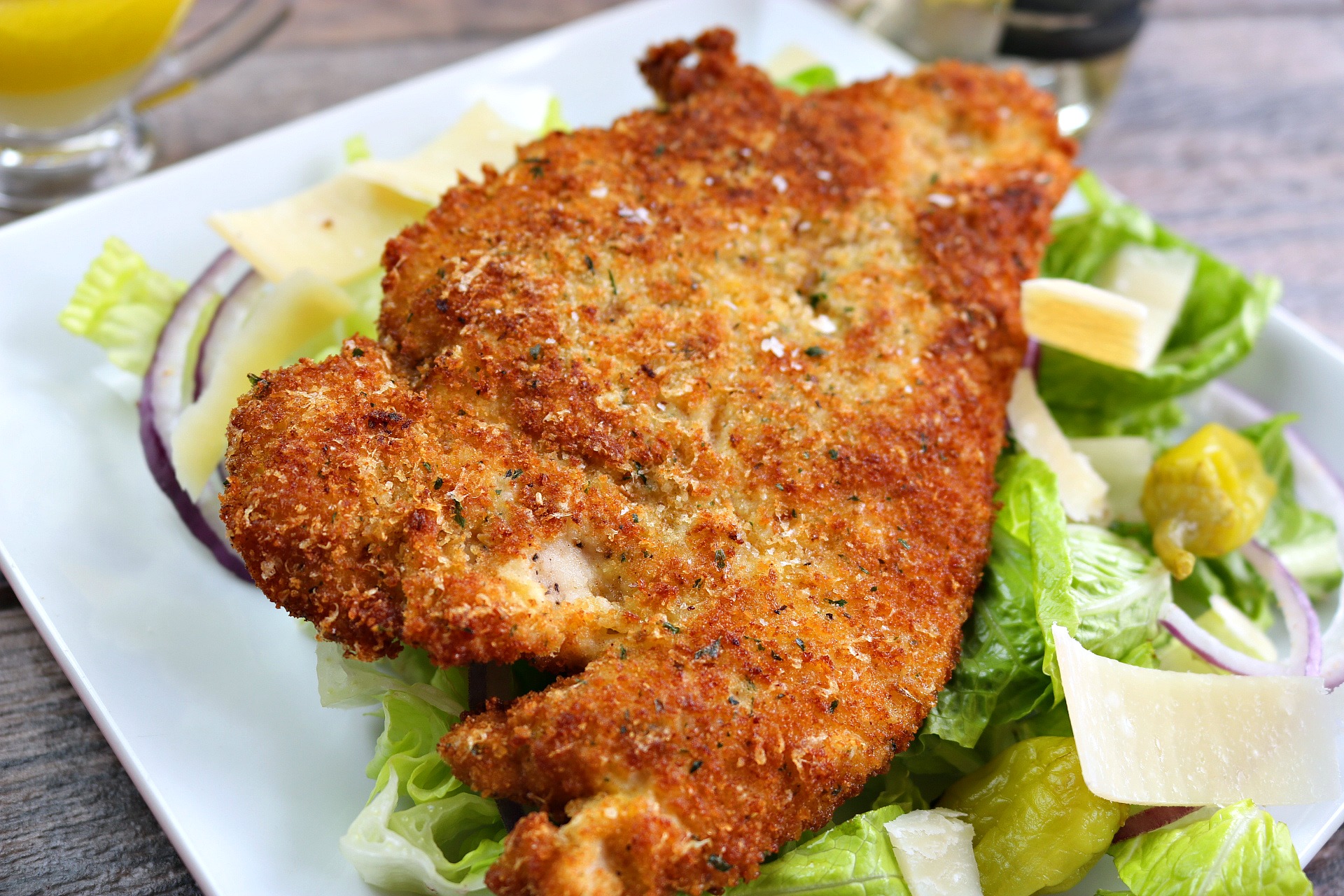 Chicken cutlets are the meal that I absolutely loved as a child.  My grandfather made the best.  They were perfect.  I watched him make them all the time.  I mean, All. The. Time.  I use his recipe and I tweaked it a bit by adding parmigiano reggiano with the breadcrumbs.  But really, this is a simple recipe.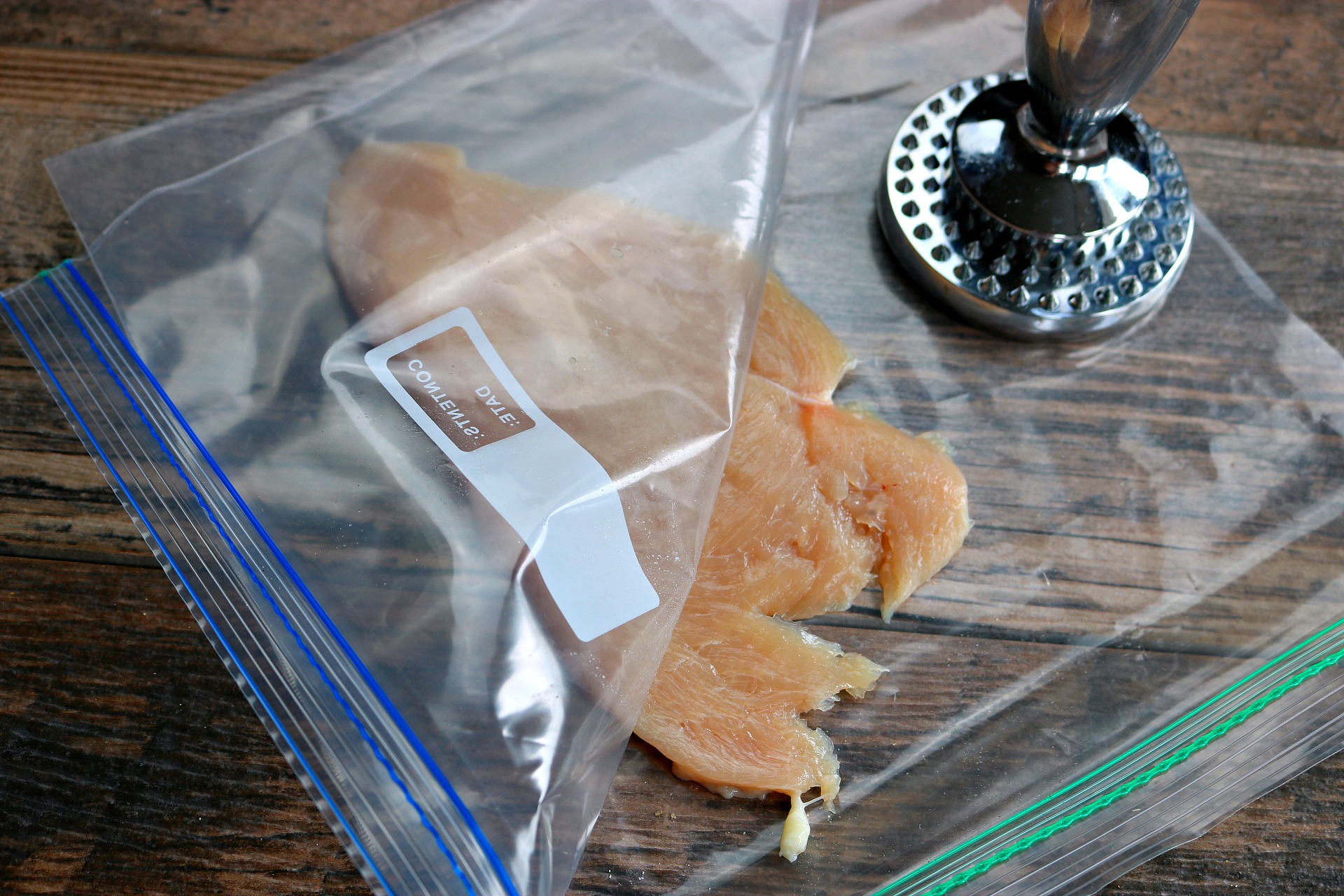 The first thing you need to do, is pound the chicken.  You do this for two reasons. One, to even out the chicken.  And second, chicken cutlets taste better thin.  Ok, totally just my opinion here, but I don't like thick chicken cutlets.  I like to taste the breadcrumbs and seasoning.  I don't want my mouth to be overwhelmed with chicken.  The crispy outside is the best part and I want to taste that! So, you will need a meat mallet.  This is the one I use.  I also use a large plastic freezer bag.  I cut it down one side and put the chicken in the middle before pounding it.  It keeps things cleaner.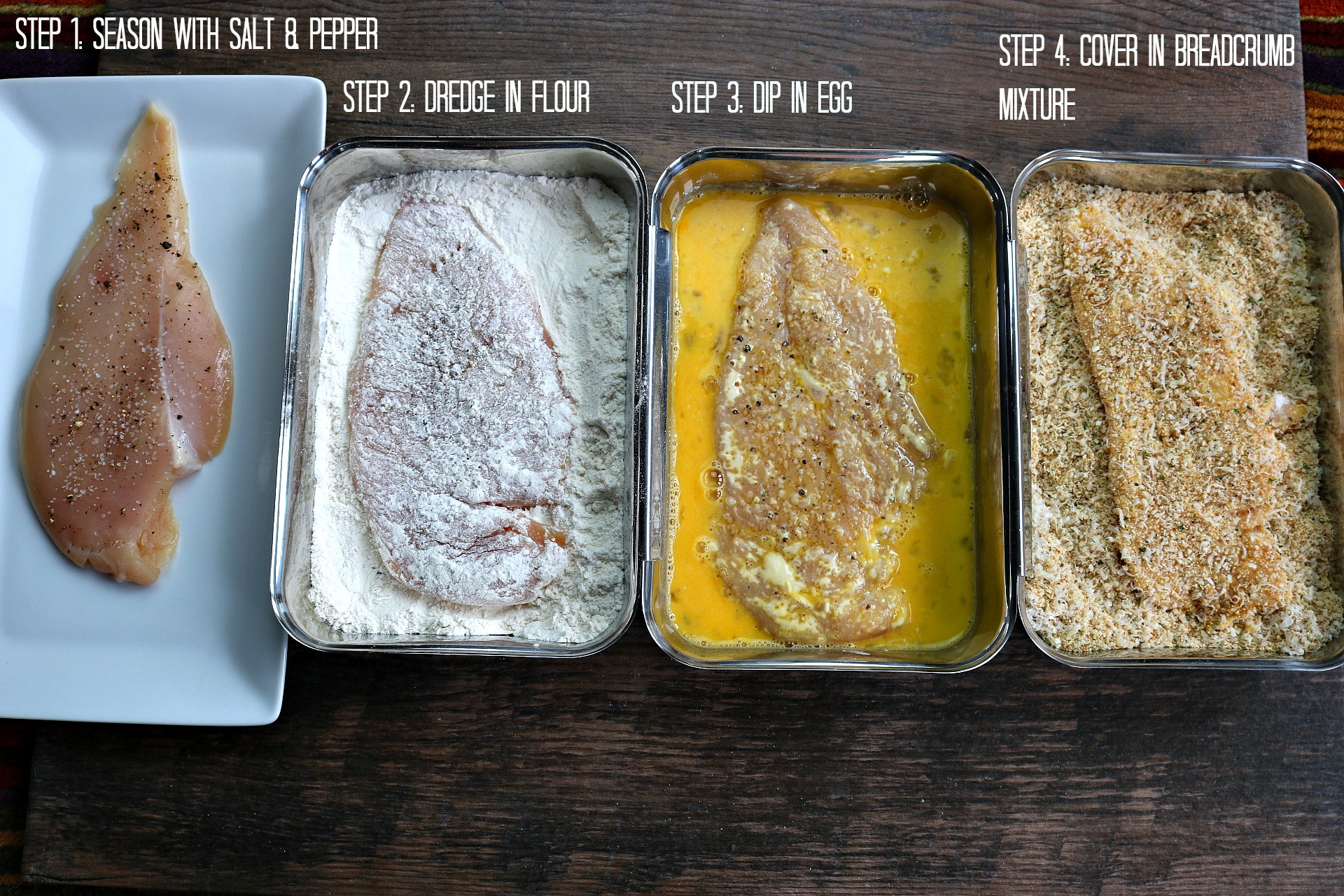 Once you have pounded the chicken, you can go ahead and assemble (see picture above).  I used to add salt and pepper to the flour, but I find that they taste much better when you salt and pepper the chicken before dredging them in flour.  So do that! It makes a difference. To make things easier, I use breading trays that interlock on the sides (they come in a set of 3).  This way, they don't slide around and you can quickly go from one tray to the next.
Now, the last thing…how do you serve chicken cutlets? Well, that is entirely up to you.  I like to serve them as a classic milanese, which is over a salad of some sort.  My favorite is a romaine or arugula salad with a lemon vinaigrette.  I like to add pepperoncinis, calamata olives, shaved red onion and shavings of parmigiano reggiano.  Another option is to serve them with a caprese salad of tomatoes, fresh mozzarella, basil and a drizzle of balsamic vinegar.  But really, you can serve them however your little heart desires.
Serve chicken milanese with a 2015 Chardonnay from the Benmarl winery.
Pairing: after visiting some of the wineries in New York this past weekend, I am going to pair chicken milanese over a salad with lemon vinaigrette with a delicious chardonnay from the Benmarl winery.  This is a 2015 stainless steel chardonnay.  This wine tastes like summer in a glass. Bright, refreshing and with a hint of green apple and lemon makes it a perfect pairing with chicken milanese and a lemon vinaigrette.  I highly recommend you make a stop there and check them out.  Their wine was, in my opinion, the best of the wine tour.  I look forward to visiting them again very soon.
Chicken Milanese (aka, Chicken Cutlets)
Ingredients
1 pound chicken cutlets (about 4 cutlets)
1 1/4 cups flour
2 eggs, beaten
1 1/4 cups Italian seasoned breadcrumbs
1/2 cup grated parmigiano reggiano
salt
pepper
vegetable oil
Instructions
Use a meat mallet to pound the chicken until it is about 1/4 inch thick.
Season each cutlet with salt and pepper on each side.
Use three breading trays. Put the flour in the first one. Put the beaten eggs in the second one. Put the breadcrumbs and grated parmigiano reggiano in the third one. Make sure the breadcrumbs and the cheese are combined.
Dip each piece of chicken in flour, then egg, then the breadcrumb and cheese mixture.
Fill a large frying pan with vegetable oil, about 1/2 inch high, over medium high heat. Test the oil with a breadcrumb. When the breadcrumb starts to sizzle, the oil is ready for the chicken. Do not put the chicken in the oil until it is hot enough.
Brown the chicken, about 3-4 minutes on each side. Remove to a plate lined with paper towels.
https://www.mangiamichelle.com/chicken-cutlets/
. . .