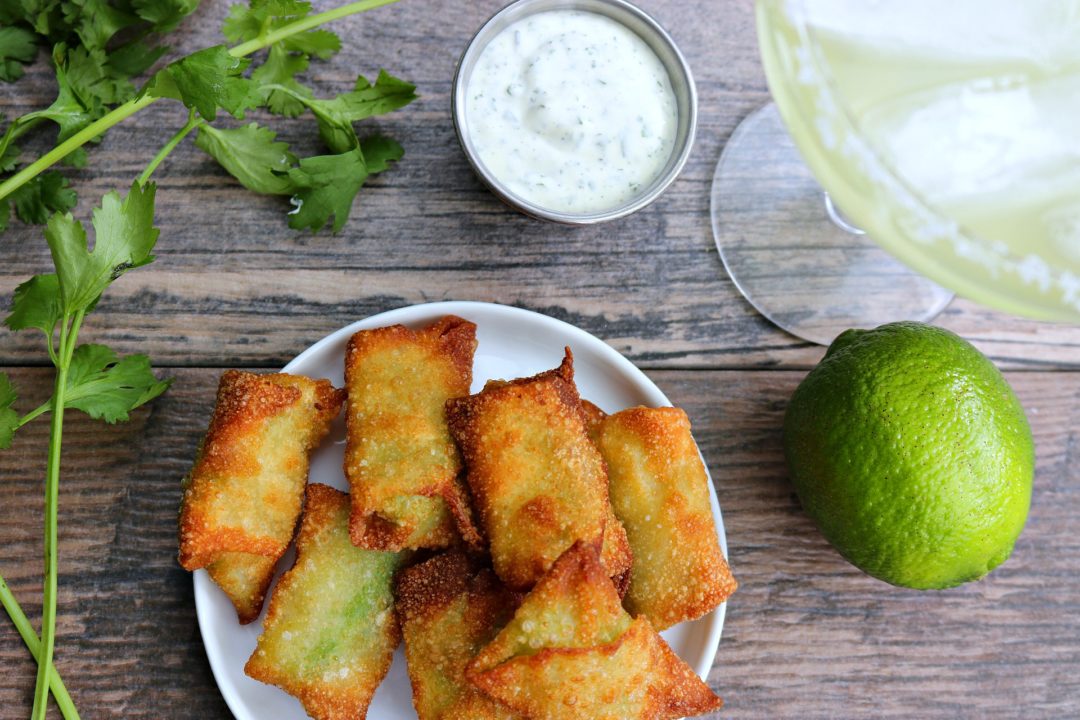 Mmmmmm fried avocado.  If you've never had fried avocado, I suggest you try it.  Some restaurants will fry avocado in breadcrumbs, but I decided to put avocado in a wonton and fry it up that way.  And the results are deeeeeelicious!  But dip, we need dip! You must have a dip for this deep fried goodness.  So I thought, and thought, and thought some more.  Ranch.  I want ranch.  But not just any old ranch, I want ranch with cilantro.  Because what tastes great with avocado? Cilantro, of course.  Not only are these babies delicious, but they only require 3 ingredients! That's it! This does not include the dip…that requires 4 ingredients. And you simply dump them into the food processor and blend away.


Fried avocado bites with cilantro ranch dip are perfect for your summer BBQ.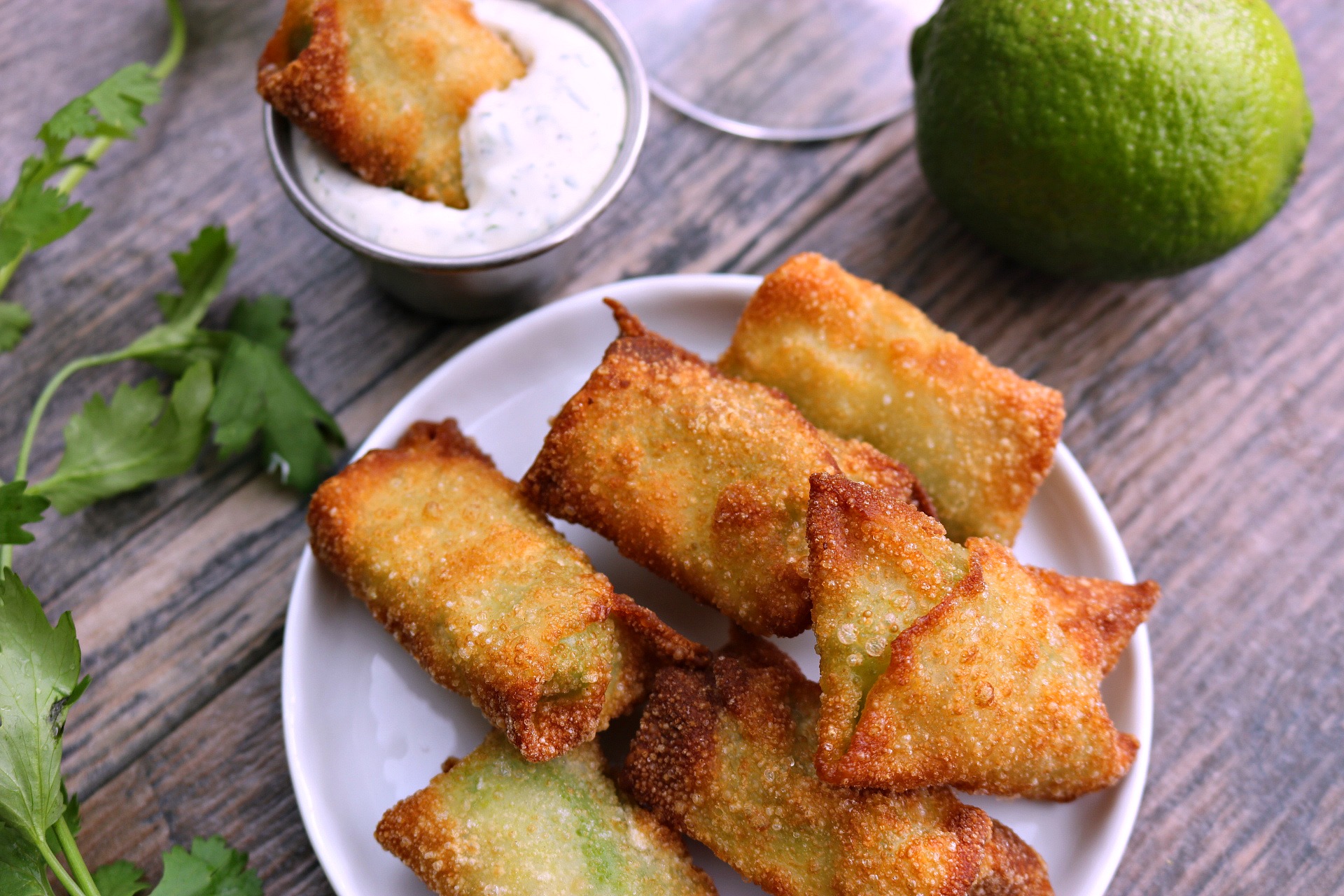 This recipe is easy peasy.  Three ingredients my friends, three ingredients.  Are you ready for it? Avocado. Lime juice.  Wonton wrappers.  Cut the avocado into chunks, squeeze a little lime juice over them, and wrap them in a wonton wrapper.  Thats it.  It is that easy. Take a look at how I wrap  them in the wontons (check out the pic below).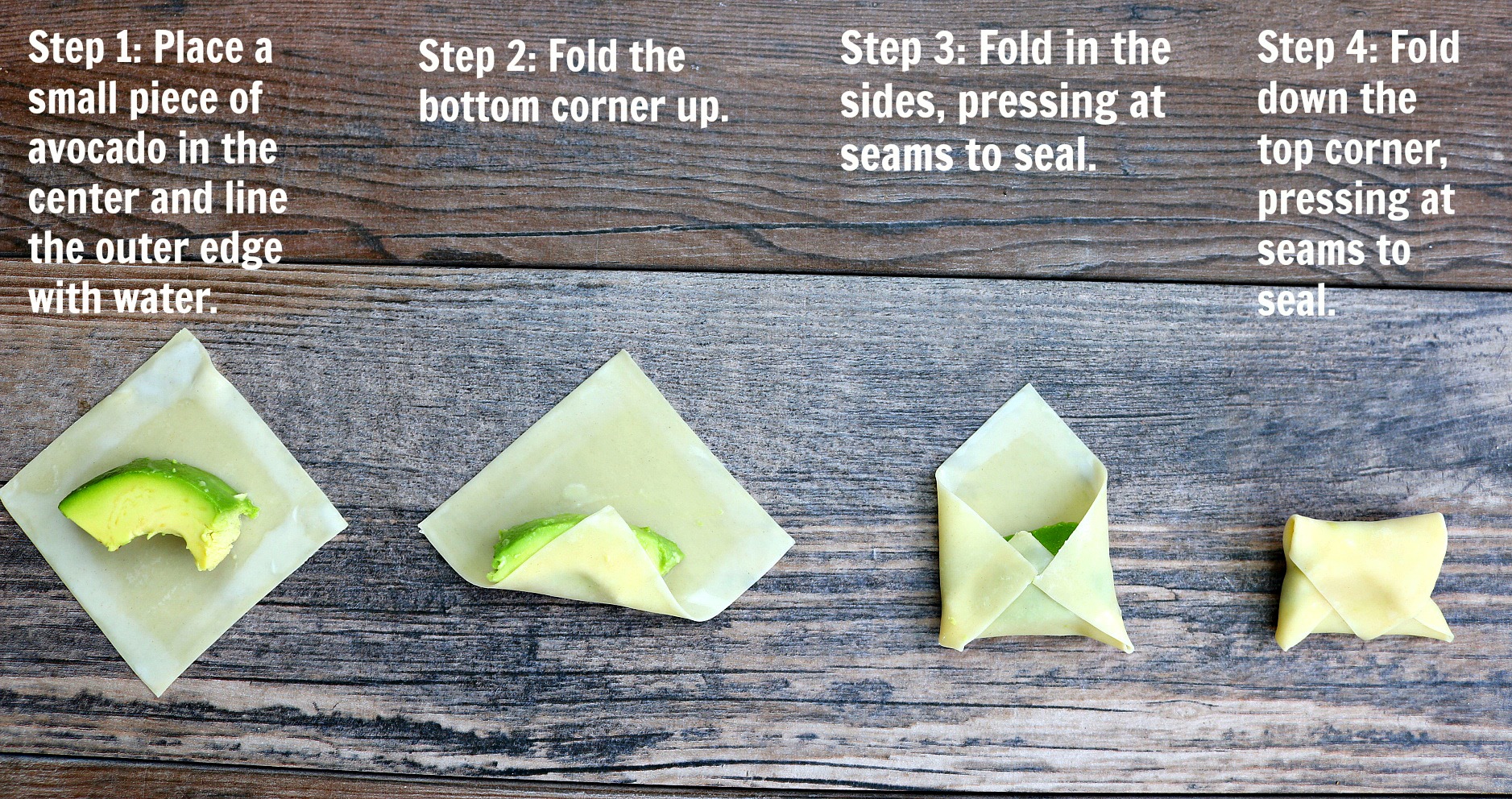 Now, if you prefer, you can always make these into little eggrolls.  I tried doing that first, however, the shapes of the avocado chunks were not cooperating.  Perhaps if you sliced the avocado into thinner slices, the eggroll idea would work.  But for me, I just wrapped them up into little fried avocado envelopes. Adorable…and quite tasty.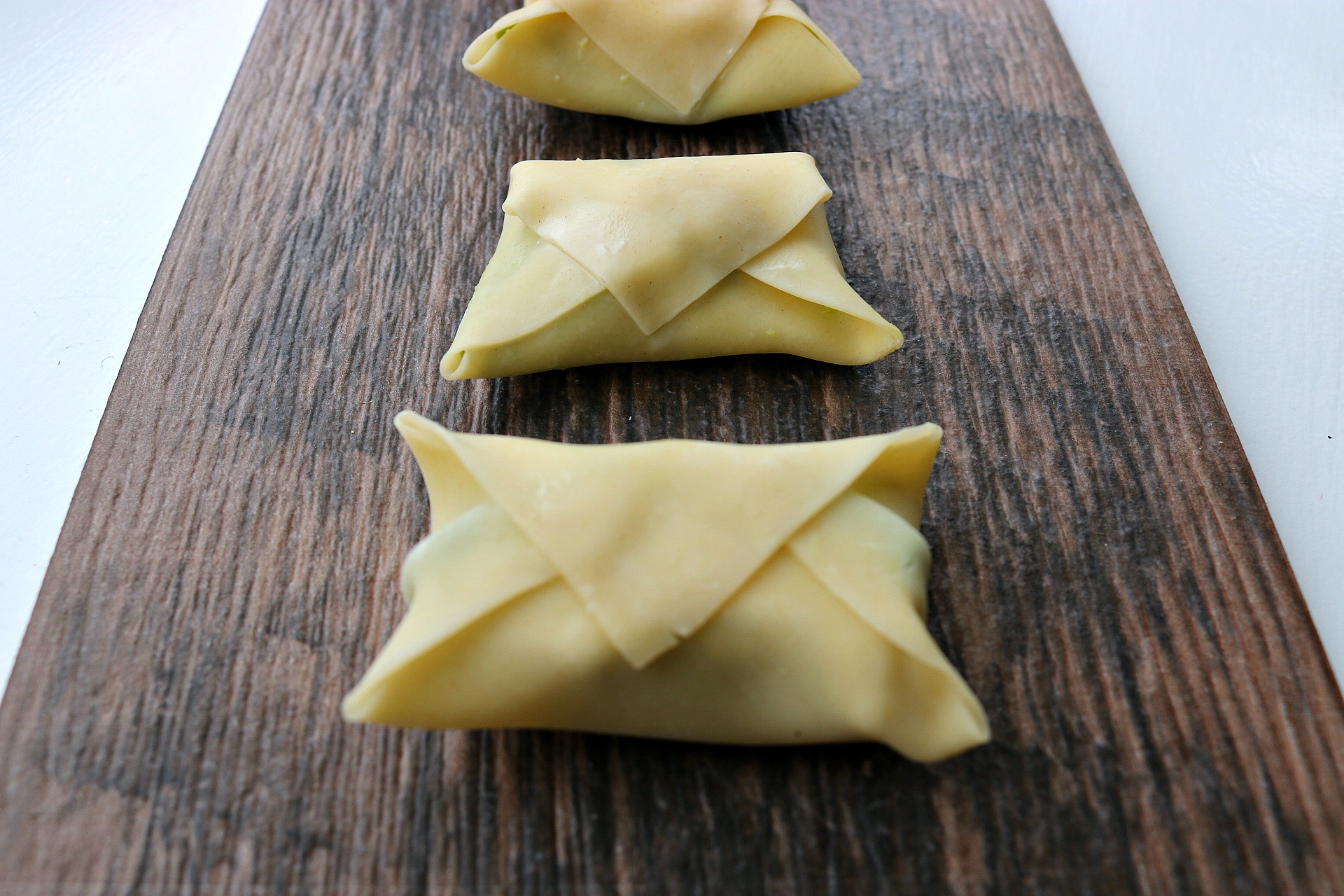 They only take 1-2 minutes to fry up.  Thats it.  Does it get any easier than that? Emphasize "get" and you may sound like Chandler Bing…that one was for all of my "Friends" fans out there, wink wink. Ok, now one last thing…and it is very important.  What to drink? Are you there Margarita? Its me, Michelle.  Margarita, salted rim, on the rocks.  Perfect, absolutely perfect.  This can be a meal in itself.  Serve with cilantro ranch dip (see recipe below).  This is also super easy.  One cup mayo, one cup sour cream, 1 packet ranch seasoning (I use Hidden Valley Ranch) and one cup cilantro.  Put in the food processor and you are good to go!
What you need:
Digital Deep Fry Oil & Candy Thermometer


Stainless Steel Spider Strainer


Cuisinart 11-Cup Food Processor

Ok, so you are looking at 7 ingredients in total to make the avocado bites and the cilantro ranch dip.  You are seven ingredients away from making the most perfect, delicious and bite-sized appetizers.  I promise you, they do not disappoint.
Mangia!
3 Ingredient Fried Avocado Bites with Cilantro Ranch Dip
Ingredients
For the Avocado Bites:

4 ripe avocados
1 lime
1 package wonton wrappers (48)

For the Cilantro Ranch Dip:

1 cup sour cream
1 cup mayonaisse
1 package ranch dressing powder mix
1 cup cilantro
Instructions
For the Avocado Bites:

Cut the avocado into one inch chunks and put in a medium bowl.
Squeeze the juice of one lime into the avocado and mix until coated.
Put a small chunk of avocado in the center of a wonton wrapper.
Dip your finger in water and line the edges of the wonton wrapper.
Bring up the bottom corner. Fold in the sides and then fold down the top corner. Press along all seams to ensure that the wrapper is sealed.
Fill a large pot with vegetable oil until it is about 2 inches deep.
Use a digital candy/oil thermometer to get the oil to about 360 degrees.
When the oil is ready, carefully drop in the avocado bites (about 4-5 at a time).
Fry for about 1-1.5 minutes, or until they are golden brown.
Use a spider strainer to remove the avocado bites from the oil and place on a plate lined with paper towel.

For the Cilantro Ranch Dip:

Put the mayonnaise, sour cream and ranch powder mix into the food processor. Process until all of the ingredients are well blended.
Add the cilantro to the food processor. Process until the cilantro is chopped well and combined.
Serve with the fried avocado bites.
https://www.mangiamichelle.com/fried-avocado-bites/
. . .