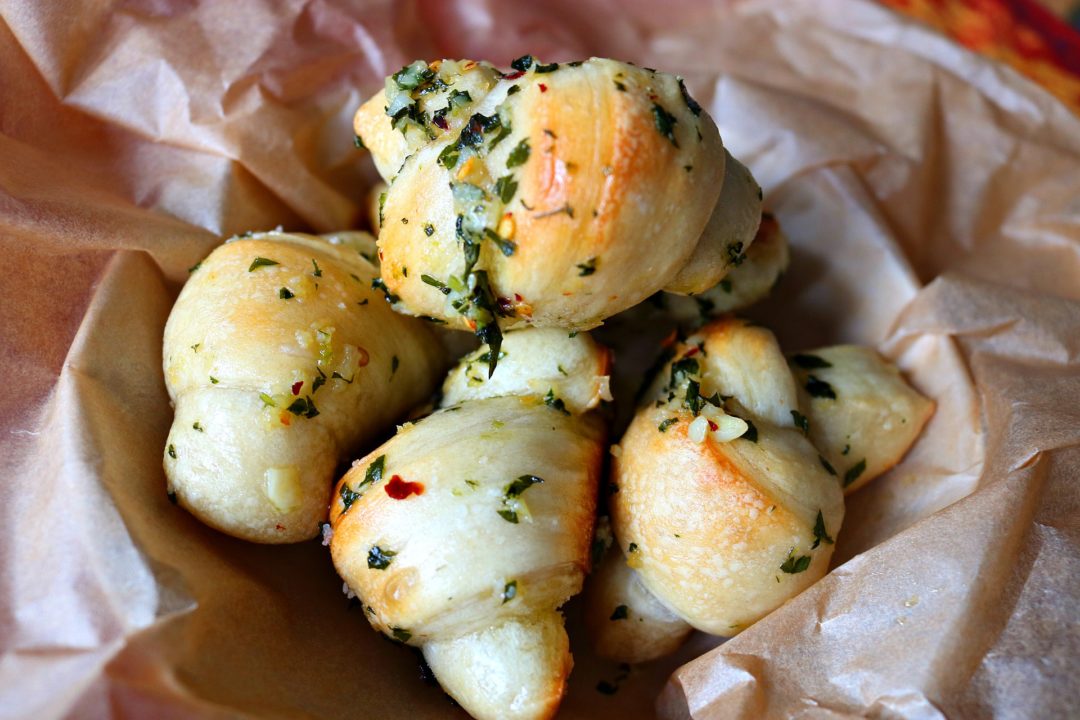 I am so excited about publishing this post that I honestly can say that I cannot type any faster right now. So excuse me if I leave spelling and grammar by the wayside…who am I kidding, I'm a teacher, I won't publish until spelling and grammar are checked ;).  But more importantly, why am I so gosh darn excited? Two words for you my friends. Garlic knots.  That's right. Garlicky, greasy, savory, slightly salty, doughy knots of carb heaven are coming your way.  And not to worry, they are super easy and only require 4 main ingredients.  These are simple to make and taste just like the ones you used to get at the pizzeria as a kid. IMHO, they are better…shhhh, don't tell Tony.  Keep reading to get the best recipe for garlic knots ever!
Stay calm and eat garlic knots.
Garlic knots take me back to middle school.  I think that was when I first learned about garlic knots.  Going to town with my friends for pizza was aways a highlight for me.  One slice of pizza and an order of garlic knots please.  They are the best.  To this day, I still order them.  Because you can never have too many carbs.  And then, to make them even tastier, dump a lot of grated cheese on your plate and dip them in it. Yes thats right, I said to dip to greasy dough balls in cheese.  You heard that right.


So, this recipe is so easy that I almost did not post it.  It is embarrassingly easy. But it is insanely delicious. Instead of serving bread at dinner, serve garlic knots.  It is a nice surprise and may easily outshine the main course.  The most important part is the garlicky oil that you will bathe the knots in after they come out of the oven.  And it is so simple.  Chop some garlic and parsley, throw it in a small pot with olive oil, and cook on low heat for a few minutes until your kitchen smells like garlic.  I actually use this butter warmer  because it is small and works pretty well.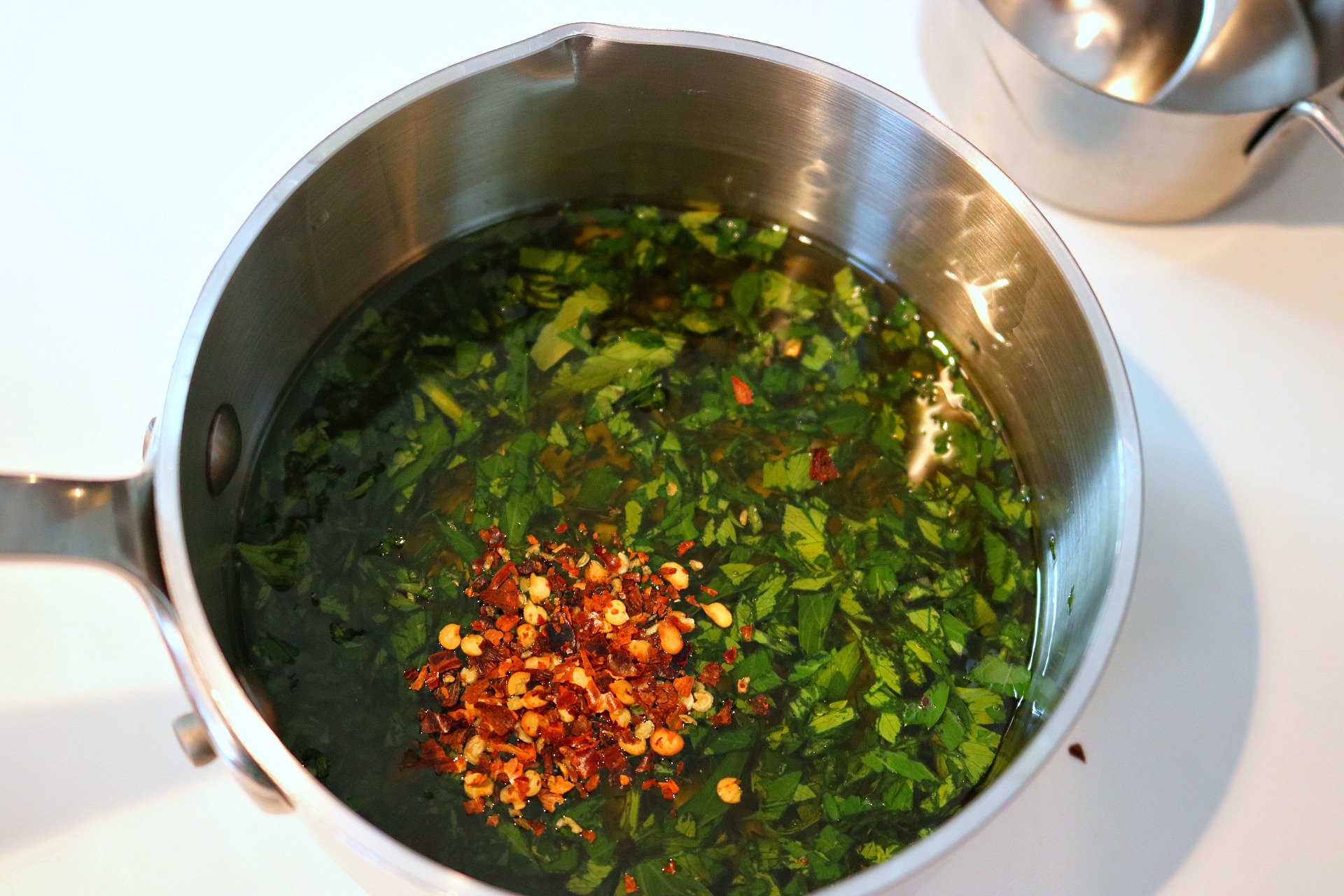 This recipe for garlic knots calls for store bought (or pizzeria bought) pizza dough.  Make sure that you do not roll out the dough too thin.  It should be about a quarter inch thick.  No less than that! Otherwise the knots wont be pillowy.  They will be thin and crispy.  Which works great for pizza, not garlic knots.  Then cut it into 1 inch thick strips, about 5 inches each.  Don't go crazy trying to make them perfect.  Garlic knots are not supposed to look perfect.  Look at mine below.  They vary in size and that is ok.  Because no matter what they look like, I promise you that they taste delicious!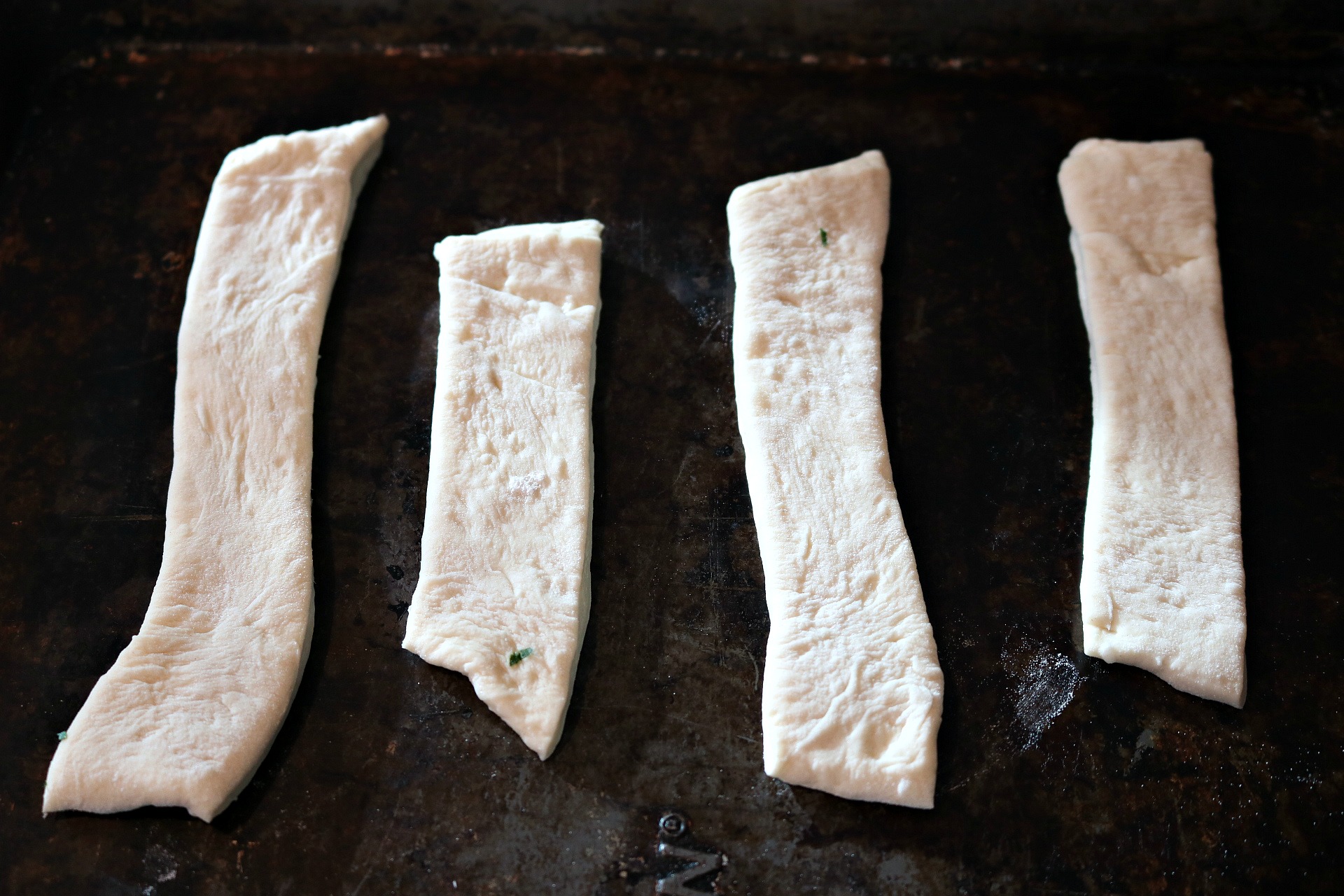 Then once you have your strips, just make a little knot, place them on a baking sheet and you are ready to put those babies in the oven!  Once they come out, they will be golden brown and that is when you bathe them in the garlicky goodness.  Follow the simple steps in the recipe below to make these "pizzeria style" garlic knots.  You will instantly become the coolest mom, and your house will be the kids favorite hangout after school.
Ingredients
1 package pizza dough
1/4 cup extra virgin olive oil
1 tablespoon minced garlic
1 tablespoon mince parsley
1/4 teaspoon red pepper flakes (optional)
1/4 teaspoon salt
Instructions
Preheat the oven to 400 degrees.
Roll out the pizza dough until it is 1/4 inch thick (no thinner that that).
Cut into 1 inch wide strips that are about 5-6 inches long.
Make a knot and place on a baking sheet.
Bake at 400 degrees for 12-14 minutes until they are slightly brown on top.
Meanwhile, put the oil, garlic, parsley and red pepper flakes in a butter warmer and gently cook over low heat for about 4-5 minutes.
Place the cooked garlic knots into a bowl.
Add the oil mixture and toss until combined.
Enjoy while warm.
https://www.mangiamichelle.com/garlic-knots/
. . .