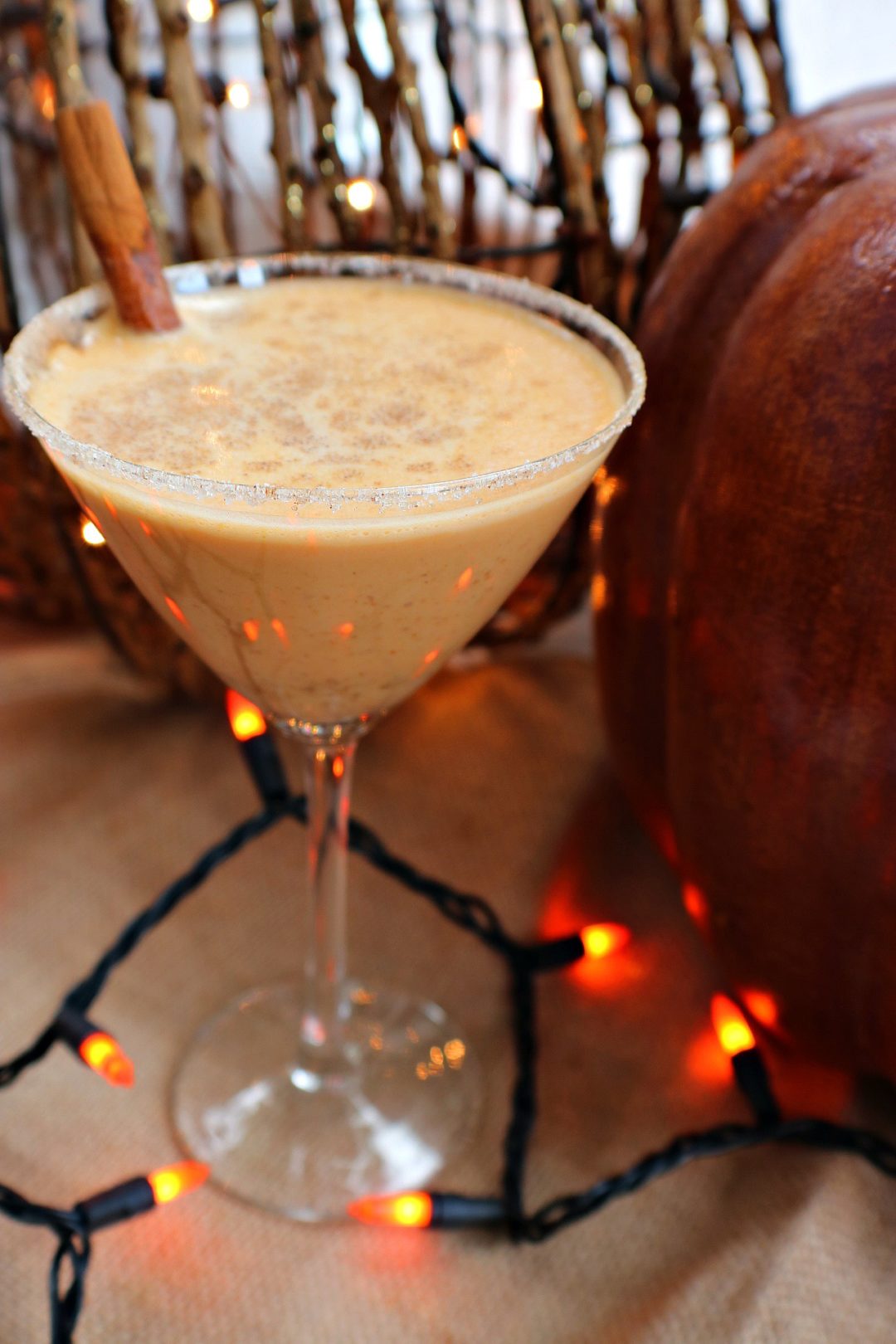 As an avid PSL drinker, I am, along with every other PSL lover, anxiously awaiting the release of the 2017 PSL by Starbucks.  For those of you who are thinking, "what the heck is PSL," it is the one, the only, Pumpkin Spice Latte.  Heaven in a coffee cup.  It's creamy, with a hint of pumpkin pie.  Otherwise known as, perfection on a cool fall day.  I know…it's still technically summer.  But it is September, and for me, that means fall is here.  So I say, bring on the PSL.  I would also appreciate it if @starbucks would stop playing with my emotions and just release it already.  In the meantime, I have created the adult version of the PSL. I introduce to you, the Pumpkin Spice Latte Martini.
The Pumpkin Spice Latte Martini is a perfect cocktail for a crisp fall day.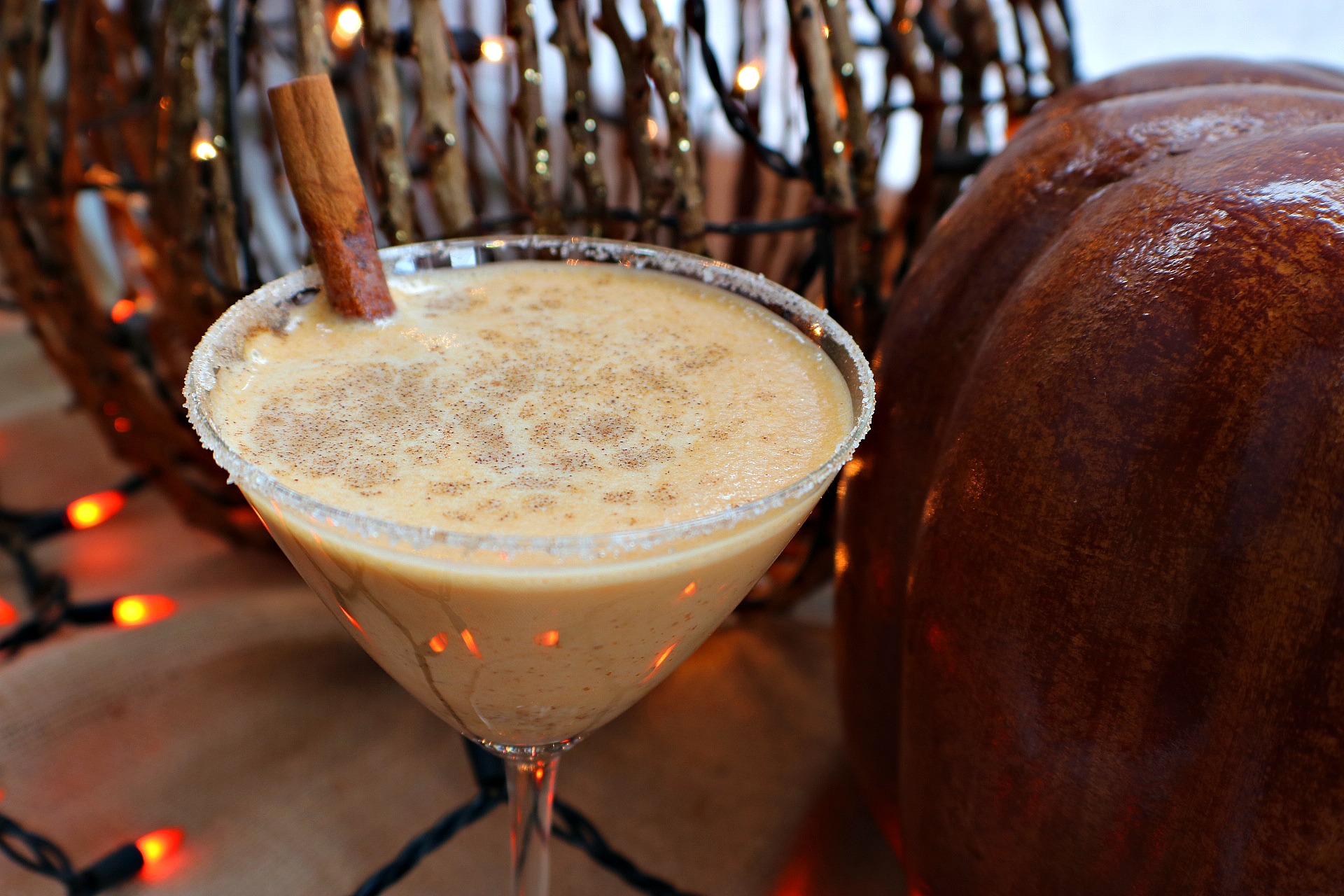 I played around with a few versions of this recipe before settling on the final version.  Actually, I would like to thank my Chelsea peeps for being willing participants in a taste testing.  Thanks, guys.  Your help is greatly appreciated, wink wink.  Anyhow, now that the recipe is taste tested and final, I can help you to make this beauty in 3 simples steps.
STEP 1: Rim the glass with the sugar and pumpkin spice mixture.
STEP 2: Add all drink ingredients in a shaker with some ice.  Shake vigorously for one minute.  Pour drink into your martini glass.
STEP 3: Garnish your drink with a cinnamon stick (optional) and a sprinkle of pumpkin pie spice (optional). You could garnish with ground cinnamon instead, if that is your fancy.
And finally, enjoy.
Now, speaking of pumpkins, you have to check out this adorable book, all about pumpkins! I bought it for my children and they LOVE it!  It is super adorbs and perfect for the fall season.
Pumpkin Spice Latte Martini
Ingredients
Ingredients:

1 ounce Kahlua
1 ounce Rumchata
1 ounce whipped cream Vodka
1/4 cup milk
3 tablespoons pumpkin filling (from a can)
1/4 teaspoon pumpkin pie spice

For Garnish:

1 cinnamon stick
sprinkle of pumpkin pie spice OR ground cinnamon
Granulated sugar (2 tablespoons) and pumpkin pie spice (1/4 teaspoon) for the rim
Instructions
Rim a martini glass with a mixture of sugar and pumpkin pie spice.
In a drink shaker, add some ice and all of the drink ingredients.
Shake vigorously for one minutes.
Pour into martini glass.
Garnish with a cinnamon stick and sprinkle with pumpkin pie spice or ground cinnamon.
https://www.mangiamichelle.com/pumpkin-spice-latte-martini/
PS – for another amazing fall drink, check out my recipe for an Apple Pie Martini! Yummo!

. . .